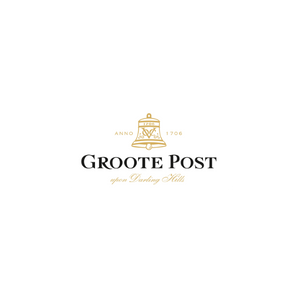 Third and fourth generation dairymen, Peter and Nick Pentz are hoping that, like cream, their Groote Post Wines will come out on top.


And, if the first accolade for their maiden release is anything to go by, they are well on their way. WINE magazine, in reviewing the 1999 Sauvignon Blanc vintage in their November issue, called it a vintage from hell and only picked out four 4-star wines. Notable, the two top Sauvignon Blancs, Neil Ellis Groenekloof and Groote Post, came from adjoining vineyards on the cool sea- and south-facing Kapokberg in the Darling Hills on the Cape West Coast, an area fast growing in stature as a wine growing area.
The Groote Post Homestead was built in 1808 and, for a while, was Lord Charles Somersets only genuine "shooting box" and later was the home of well known author, Hildagonda Duckitt. The name is derived from its original status as the largest guarding post in the area, set up to protect cattle from marauding Hottentot stock thieves.
Since buying Groote Post in 1972 they later added the adjoining farm, the historic Klawer Valley, and today the combined farms total 2 800 hectares. In 1904 Peter Pentz's grandfather founded the Union Dairy in Cape Town. Dairy herds were established over time in Tokai, Philippi and Darling (Groote Post). Peter received the prestigious South African Agricultural Writers National Farmer of the Year Award for 1998 for his excellence in dairy farming. In 2001 the Pentz family decided to sell off their prize Holsten herd to concentrate solely on the production of world-class wine.
Wines on offer:
Old man's blend Sauv/Chenin
Old man's blend Red
Sauvignon Blanc
Unwooded Chardonnay
Riesling
Merlot
Shiraz
Seasalter Sauvignon Blanc
Salt of the earth Shiraz/Cinsault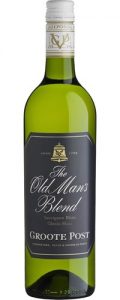 Old man's blend Sauv/Chenin
A Sauvignon Blanc based summer wine, displaying tropical fruit flavours. Guava and white Pear are prominent on the nose. A fresh lively acidity livens the palate with a finish of citris flavours.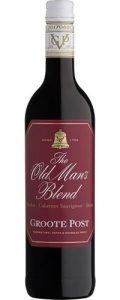 The Old Man's Blend Red 2020 vintage is an ever so approachable wine, with ruby red colour. On the nose ripe red fruit with raspberry and fresh cherry on the palate. Long and smooth finish rounds off this everyday drinking red.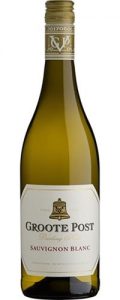 The wine displays aromas of grapefruit and guava on the nose followed by mouth watering acidity and upfront citrus fruit on the palate.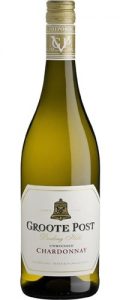 Orange blossom and stone fruit are prominent on the nose. Steely minerality with lingering citrus fruit on the palate makes this wine your perfect summer companion.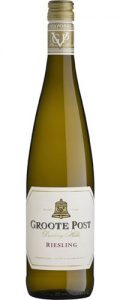 This vintage displays stone fruit and jasmine fragrances on the nose. The wine has a lingering acidity that is well balanced by the natural residual sugar on the palate beautifully.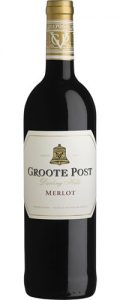 Ripe red fruit and herbal highlights with a lively eucalyptus edge on the nose. The palate display sour cherry and dark chocolate supported by good tannins with good acidity.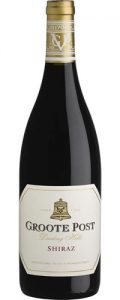 This vintage displays white pepper and violets, which are typical of our region. Smokey spice and saltiness fill the palate. This is an elegant Shiraz with well rounded tannins that linger.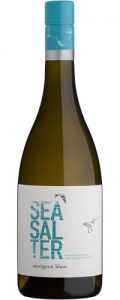 Seasalter Sauvignon Blanc
The Seasalter is wonderfully expressive on the nose and the palate with captivating notes of black current, stone fruit and green apple together with hints of fynbos and kelp, sea-breeze and a touch of oak. Rich, layered and long, this subtly powerful blend is intense but not weighty: an elegant well-balanced wine showing typical Darling minerality, vibrant acidity and some leesy complexity before a saline finish.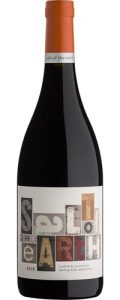 Salt of the earth Shiraz/Cinsault
"Salt of the Earth" defined as being representative of the best, noblest elements of society. This wine is just that, with grapes sourced from pockets of excellence throughout the Darling wine district.