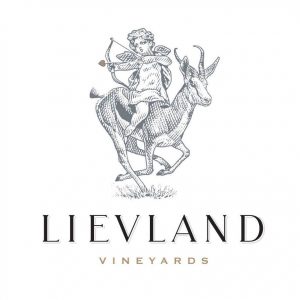 Lievland, directly translated, means "Love Land" and there are few who come onto this historic Stellenbosch estate that isn't charmed by its bucolic beauty. 20 years ago, Lievland was considered one of South Africa's top wine estates.
The farm is situated in Stellenbosch, along what is referred to as the Simonsberg "Golden Mile" of wine estates. Along the way, this historic wine estate garnered several firsts: it is said to be the first to have a female winemaker and the first to produce a certified barrel-fermented Chenin Blanc.
Wines on Offer:
Lievland Rose
Lievland Sauvignon Blanc Semillon
Lievland Oogappel Chenin
Lievland Cabernet Sauvignon
Lievland Pinotage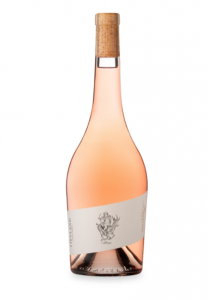 This is an elegant dry rose made from the best carefully selected parcels of our Lievland estate vineyards situated in the Simonsberg region of Stellenbosch. The blend is 50% Syrah and 50% Mourvedre. The palate is smooth and fresh with lively red fruit and a textured crisp finish. Extended lees contact gives the wine texture and richness. Pomegranate, red currant and cranber­ry notes on the nose all follow through to the palate together with hints of citrus peel and a slight herbal note.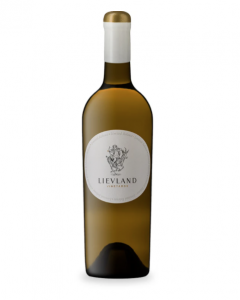 Lievland Sauvignon Blanc Semillon
This Bordeaux style white blend is a combination of the 2 oldest vineyards on Lievland. The Sauvignon Blanc vineyard was planted in 1983 and the Semillon in 1991. The crafting of this wine was inspired by Lievland's tradition of producing quality wines and to catch a glimpse into the history of Lievland. Hints of gooseberries, figs, oyster shell, and white stone are all prominent on the nose. The palate boasts notes of lime and passion fruit while the finish is dry and mineral. This traditional blend has a classic bouquet with a fine texture and a soft finish.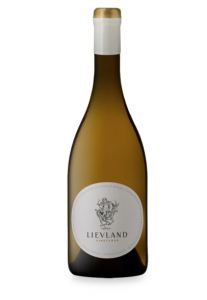 From one of the highest vineyards around Stellenbosch. The low yielding vines crop healthy bunches that ripens optimal­ly and produce very characterful wines. The wine was crafted in a traditional manner with the objective in mind of creating a classical, yet balanced style of Chenin Blanc. The flavor profile of this wine shows hints of litchi, pear and stone fruit on the nose, while the palate is creamy and textured with an elegant and well-balanced finish.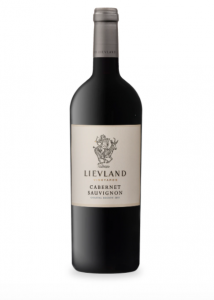 Lievland Cabernet Sauvignon
A combination of high-altitude cooler Stellenbosch vineyards (80%) and dry-land warmer climate Paarl vineyards (20%) makes for a balanced wine with both complexity and abundance of fruit. The Stellenbosch fruit adds structure and elegance to the wine while the grapes from Paarl add riper dark fruit and richness. Hints of pencil shavings, blueberries and ripe plums are all evident on the nose, while the palate boasts dark fruit with soft tannins and an elegant polished finish. Aiming to craft a more unique "South African" style of Cabernet, a small percentage of Cinsault was added, lifting the aromatics and contributing vibrant fruit flavours, while the addition of a small amount of Shiraz brings black pepper and spice notes to the wine.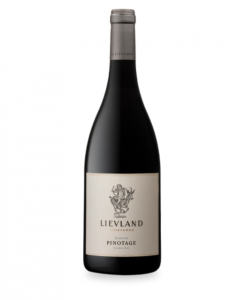 Made in an elegant modern style, this Pinotage shows vibrant notes of cherry and raspberry, with a hint of cedar and vanilla from the oak ageing. The palate has rich red fruit and the savouriness typical of the variety. A small (9%) bit of old-vine Cinsault has been blended in to enhance the aromas and add freshness to the palate. 3% dry-farmed Syrah gives complexity and an elegant, fine tannin and 3% Touriga Nacional adds evocative, perfumed notes. The grapes for this wine were selected from 2 of our partners' finest vineyards. The Eenzaamheid (Solitude) farm provided roughly 65% of the blend. This is a 22-year-old bushvine, dry-farmed vineyard. It is a windy site that ripens late and tends to give fruit with thick skins, good colour and a soft, rich, classic style. The Hoogstede (High Place) farm provided 35% of the blend. This is a cool site with decomposed granite soils and tends to be early ripening, making wine with more structure and freshness. This wine can be enjoyed with traditional South African dishes such as roasted Karoo lamb or Springbok pie or even served slightly chilled with Cape Malay curried fish.