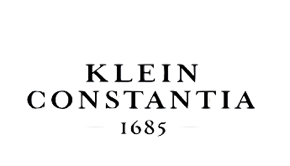 Klein Constantia is custodian to some of the most historic vineyards in South Africa and, indeed, the world. The unique location, climate and soils of our estate call for the making of terroir-driven wines, and it is to this principle that we are deeply committed.
Simple winemaking techniques are used to extract the best from grapes grown in expertly nurtured vineyards in the aim of making consistently excellent wines.
We strive to produce wines of high quality that express elements of elegance, minerality and balance.
Wines on offer:
Klein Constantia KC Sauvignon Blanc
Klein Constantia Sauvignon Blanc
Klein Constantia Metis Sauvignon Blanc
Klein Constantia KC Cabernet Merlot
Klein Constantia Estate Red Blend
Brut MCC
Klein Constantia Vin De Constance

Klein Constantia KC Sauvignon Blanc 
The KC Sauvignon Blanc is light fresh and easy to drink with all the sophistication and finesse that Klein Constantia has to offer. The nose is tropical and fresh with a palate that has lots of creamy citrus fruit followed by a very interesting spicy finish

Klein Constantia Sauvignon Blanc
A delicate combination of elegant tropical fruit with a savoury minerality showcasing the Klein Constantia terroir, a common thread in our Sauvignon blancs. A fresh and expressive acidity with a full and lively palate.

Klein Constantia Metis Sauvignon Blanc
Metis Sauvignon Blanc was inspired by Pascal Jolivet and his holistic approach to winemaking in Sancerre. Using a unique and minimalistic approach to winemaking, we are able to make a wine that shows the true expression of the Constantia terroir. The name Metis refers to the collaboration between the two producers to craft this great wine. This fusion of philosophies is reflected in the flower on the label that is a hybrid of the South African Protea and French Iris.

Klein Constantia KC Cabernet Merlot
The KC range offers a light, fresh and easy-drinking style of wine. Grapes are sourced from vineyards in Stellenbosch and then complimented with a large portion of our own Constantia fruit.

Klein Constantia Estate Red Blend
Our intention for the Estate Red Blend was to produce a wine that represents our unique location. Over the years we have selected cultivars that best suit our terroir, planting them on the lower and warmer slopes of Klein Constantia. Located in one of the coolest winegrowing regions in South Africa, we are able to achieve ripeness in conjunction with delicate tannins, allowing us to create a more elegant and refined red wine.

Fresh and lively with a flinty nose and elegant lemon and pear flavours. The palate is rich with a delicate mousse and fine bubbles, rounded off with a long zesty finish.

Klein Constantia Vin De Constance
Golden orange in colour, with delicate aromas of nougat and honeycomb. The palate has a fresh acidity with rich flavours of Seville marmalade and dried apricots enveloping the mouth. These fruity notes are married with sandalwood and all spice flavours. Richly aromatic that tapers into a elegant and endless finish.