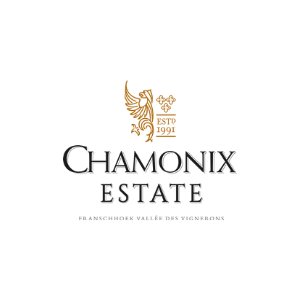 Steeped in history and boasting some of the highest planted vineyards in the Cape, Chamonix is set amongst 300 hectares of pristine natural beauty on the Eastern slopes of the Franschhoek mountains.
Cape Chamonix Wine Farm once formed part of the historic Huguenot Estate, La Cotte, which dates back to 1688.
Today, Chamonix is known for its wonderful setting and abundant facilities, as well as award-winning wines and spirits.
Since being acquired by German-born entrepreneur and adventurer Chris Hellinger two decades ago, the estate has undergone tremendous improvements, and offers visitors a host of culinary and recreational options in spectacular surroundings.
From the secluded Forest Lodge overlooking scenic Franschhoek Valley to the renowned Arkeste restaurant, from our diverse wedding facilities to the wide array of fine wines, spirits and other delights on offer, everything we do at Chamonix is done with love, passion and an unwavering attention to detail.
Wines on offer:
Chamonix Sauvignon Blanc
Chamonix Chardonnay

On release our Sauvignon Blanc shows a pale straw colour with greenish highlights and ample, yet refined, aromas with scents reminiscent of tropical fruit and lemon grass, with figs and pomelo grapefruit on the palate. It is full and round with rich fruit sensations balanced by bracing natural acidity.

The wine shows bright straw yellow colours with golden highlights and ample aromas in scents that recall tropical fruits and grapefruit, mingling with hints of oatmeal, caramel and nutmeg. Medium-bodied with richly complex fruit flavours.