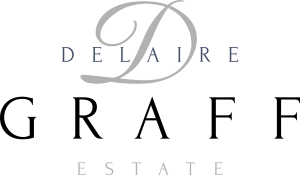 The combination of Maritime and mountain is a very unique terroir, and here in Stellenbosch it creates our award-winning Delaire Graff wines. A cooling Atlantic sea breeze washes over our steeply sloping vineyards giving us a rich intensity of fruit.
Delaire Graff wines rank among the most prestigious in the Southern Hemisphere. Our unique terroir, on the crest of the panoramic Helshoogte Mountain Pass, is something our ambitious winemaker explores harvest after harvest.
A long, slow ripening season ensures world-class clarets and red wines big in structure with soft tannins and elegance. Our white wines capture the freshness of the harvest, while irresistible rosé and a sparkling Brut completes an elegantly balanced portfolio. We are proud to have achieved First Growth status in South Africa – reward for creating our country's most desirable wines on first pressing.
Come and join us in our beautiful Cape Winelands setting for Delaire Graff wine in its most luxurious location.
Wines on offer:
Delaire Graff Cabernet Franc Rose
Delaire Graff Sauvignon Blanc
Delaire Graff Summercourt Chard
Delaire Costal Cuvee Sav Blanc
Delaire Shiraz
Delaire Botmaskop
Delaire Chard

DELAIRE GRAFF CABERNET FRANC ROSÉ
Made from 100% Cabernet Franc, this unique Rosé displays flavours of ripe strawberries, cassis and candyfloss with dark red berries and cream on the mid palate and a juicy, crisp and dry finish.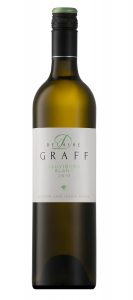 DELAIRE GRAFF SAUVIGNON BLANC
A classic maritime Sauvignon Blanc, this wine reveals aromas of cut grass, asparagus and hints of citrus tropical fruit. Discover a multilayered, mouth feel, crisp vibrancy with flavours of Cape gooseberry and zesty fruit with a mineral finish.

DELAIRE GRAFF SUMMERCOURT CHARDONNAY
Sumptuous and opulently juicy, the Summercourt Chardonnay offers bright, zesty white peach and tropical fruit which plays harmoniously on the palate and finishes with a refined minerality.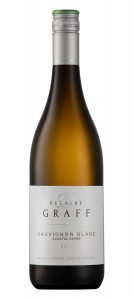 DELAIRE GRAFF COASTAL CUVÉE
Our Coastal Cuvée is rich in tropical fruit flavours, underpinned by layers of blackcurrant, gooseberry and nettles. Well balanced and complex, it finishes long, with concentrated fruit and fresh, crisp acidity.

This juicy, ripe and approachable Shiraz with its ruby colour and purple tints has a spicy white pepper undertone as well as lavender and dark red fruit aromas of mulberries. It is characterised by versatility, demonstrating a smooth a soft palate with a savoury finish.

Powerful, yet elegant and polished. A red blend with classic aromas of dark berry fruit, spice and cassis. The softness of tannins and balance in structure complete this wine on the palate. Optimal ageing potential of 5 – 8 years.

DELAIRE GRAFF Banghoek Reserve Chardonnay
Elegant with layered nuances of vanilla, peaches and honeycomb. A hint of minerality adds to lingering finish.

DELAIRE GRAFF Chenin Blanc Swartland Reserve
Light golden wheat colour. Layered expressions of citrus and tropical fruit with subtle layers of honey and almonds in the background. Balanced and superbly structured, the flavours are complimented by a delicate minerality.