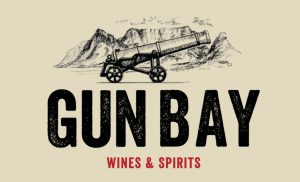 Gun Bay is a South African wine brand conceived by Andrew Ing in collaboration with notable local winemakers.
Since 1806, two 18-pounder smoothbore muzzleloaders on Signal Hill have been watchfully guarding Cape Town's Table Bay. One is fired daily at noon to mark midday.
This centuries-old tradition harks back to the days of sailing ships that would shelter in Table Bay from the wild storms that battered the coastline. The ships needed an accurate timepiece to calculate longitude before once more embarking on their perilous journeys. The Noon Gun ritual continues to this day, and whilst we can set our watches by the cannons, we like to think that this tradition also honours those who defended the grape harvest in our beautiful Cape winelands. Ganbei* to that!
Wines on Offer:
Gun Bay Sauvignon Blanc
Gun Bay Cabernet Merlot
Gun Bay Pinotage
Gun Bay Shiraz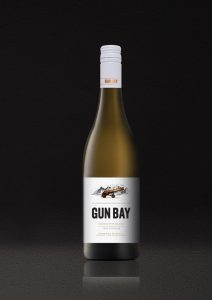 A well-balanced tropical nose with hints of green apple, limes and melon, and subtle aromas of white peach and green asparagus. Crisp and refreshing. A superb Sauvignon Blanc from winemaker Ernst Gouws. Superb with oysters and white fish or roast chicken with a squeeze of lemon. Or just chilled on its own.palate beautifully. Serve with flavours of the Far East for a mouth-watering pairing.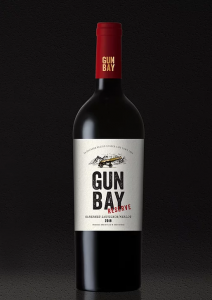 A smooth blend that shows blackcurrant and black cherry fruit aromas with some herbal notes and subtle textures of smoke, vanilla and chocolate from wood integration. Expertly blended by legendary Stellenbosch winemaker Ernst Gouws. Enjoy with an oven-roasted leg of lamb, spaghetti bolognese or thyme and garlic-infused roast chicken.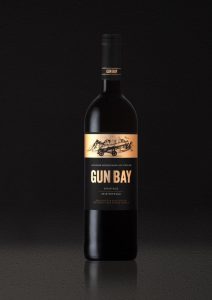 A true South African Pinotage with plum, cherries and chocolate flavours, complemented by oaky vanilla. 14 months in second-fill oak barrels. Goes well with pulled pork and roasted peppers, a beef lasagna or a pizza. Perfect around a good old South African braai.palate beautifully. Serve with flavours of the Far East for a mouth-watering pairing.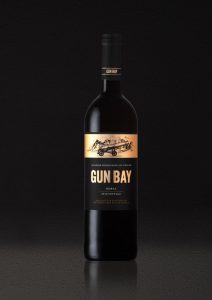 A shiraz with prominent peppery, spicy aromas and rich, concentrated flavours of blackberry and prune. 14 months in second-fill oak barrels. Enjoy with a hearty beef stew or slow-braised lamb shanks and roast vegetables.Baleia's food-driven wines present a delicate sensation of minerality which is expressed by natural salts found in the soils and prepares the palate beautifully.