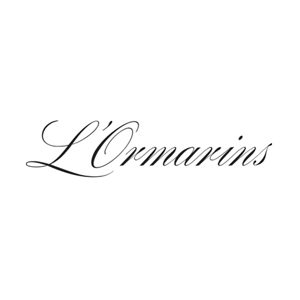 This Cap Classique was the brain child of the late Anthonij Rupert, who perfected the MCC for L'Ormarins. After his passing, his brother, Johann, continued his dream when he took control of the business.The result of this was a first-class Methode Cap Classique. It is a hand-crafted wine, characterized by elegance and freshness.
L'Ormarins Brut
L'Ormarins Brut Rose
L'Ormarins Classique Brut Rose
L'Ormarins Port LBV

Elegant, fresh and lively this wine is rich in minerality. Hints of brioche, citrus and framboise. Chardonnay yields a fresh lime character, accentuated by the high natural acidity and the Pinot Noir still provides some perfume notes.

Delicate salmon colour. Constant stream of fine bubbles. Appealing aroma of framboise & strawberries Good vibrance and crisp crunch of acidity to balance the ripe fruitiness. Rounded, creamy, broad and textured in the mouth. Elegant and statuesque. Its long aftertaste finishes on a light fruity note.

L'Ormarins Classique Brut Rose 
Attractive delicate salmon pink hue in appearance. Delicious whiffs of charming raspberry and strawberry aromas vie with a peppery spice nuance on the nose. The palate is vivid with lively bubbles of bright red berries and crisp acidity. Providing equilibrium are rich, creamy lees notes and toasted biscuit flavours from its secondary fermentation in bottle. Delightfully playful yet serious with good structure, length and a clean, focused finish. 

Rich fruitcake, plum and raisin nose with spice and a touch of oak below. Notes of muscovado sugar and caramel too. The palate is spicy with a bright peppery edge. Sweet, rich and raisin, prune and ripe plum flavour but with lovely dryness as a counterpoint. Genteel and refined with lovely body, depth and concentration as well as length. Lively and bright throughout. Animated but stylish and poised. Lingering aftertaste.