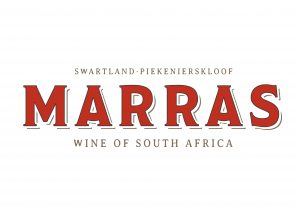 A taste of the jackal's searching soul.  A wild creature that operates night and day. Gregarious. A jaunty critter. He has an active mind. Remarkably resourceful. Adaptable. With his nose to the ground, he explores new territories with a bold and agile survival strategy. Meet Martin Lamprecht, alias Master Marras.
Mentored by David Nieuwoudt, they now run together, determined to make a mark amidst weathered vines in the harsh soil of the Swartland and Piekenierskloof regions.
Wines on Offer:
Marras Swartland Los Tros Chenin Blanc
Marras Swartland Shiraz Cinsault

Marras Piekenierskloof Grenache

Marras The Trickster Pinotage

Marras Swartland Los Tros Chenin Blanc
If a grape could talk… luckily they can't because they'd have stories from the Swartland to make your mom blush. While the Swartland is mainly known for wheat, little pearls of juicy berries are coming after its crown; the small concentrated berries of the vines produce well-balanced and exceptionally ripe and deep-flavoured site-specific wines. Marras sought out parcels of grapes from the Paardeberg and Kasteelberg respectively to produce a lean, mineral-driven Chenin Blanc and a silky-smooth Shiraz-Cinsault blend sculpted around smoke and spice.

Marras Swartland Shiraz Cinsault
Handpicked grapes, cooled overnight. 10% whole bunches. Grapes were cold soaked and partially natural fermented while minimal extraction was done. Maturing separately in older oak barrels.

Marras Piekenierskloof Grenache
From their perch in the lofty Piekenierskloof region, these dryland bush vines have seen and lived through it all; extreme conditions include temperature fluctuations, while being rooted in a dry layer of sandstone and granite soils with just enough water to produce grapes that add truly exceptional depth and complexity. Yip, these vines have stories to tell and they shout them loudly from the glass. Both the Chenin Blanc and Grenache offer out-of-this-world purity of fruit as well as a fine texture that sings with every single sip. You'll have to finish the bottle to put the tales to bed.

Marras The Trickster Pinotage
Then there's… The Trickster range is the result of some highly focussed rule-breaking that allows Marras to show off the deliciously secret characteristics of two heritage red varietals. In a sleight of hand, Cinsault and Pinotage grapes grown in Piekenierskloof emerge as light-styled summer reds, with upfront fruit and plenty of surprising varietal expressions. You know, like that friend who wears shorts in winter, no matter the weather.