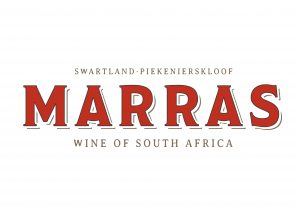 A taste of the jackal's searching soul.  A wild creature that operates night and day. Gregarious. A jaunty critter. He has an active mind. Remarkably resourceful. Adaptable. With his nose to the ground, he explores new territories with a bold and agile survival strategy. Meet Martin Lamprecht, alias Master Marras.
Mentored by David Nieuwoudt, they now run together, determined to make a mark amidst weathered vines in the harsh soil of the Swartland and Piekenierskloof regions.
Wines on Offer:
Marras Chenin
Marras Shiraz Cinsault

Grapes were ripened by bush vines on the Piekenierskloof mountain. Quince, pear and baking spice.

Handpicked grapes, cooled overnight. 10% whole bunches. Grapes were cold soaked and partially natural fermented while minimal extraction was done. Maturing separately in older oak barrels.