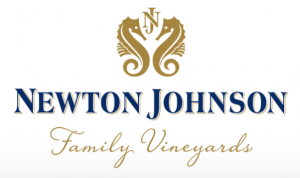 Newton Johnson Vineyards is owned and managed by the Newton Johnson family. The farm is based in the upper Hemel en Aarde Valley near the seaside town of Hermanus, an hour and a half's drive out of Cape Town. This is a popular tourist destination, famous for some of the most spectacular land-based whale watching in the world lush indigenous fynbos, a floral kingdom, home to 1500 species and exclusive to the Cape, mountain walks and bike trails.
Wines on offer:
Newton Johnson Sauvignon Blanc

Newton Johnson Sauvignon Blanc
We take a more artful approach with this blend, aspiring to create a wine with more beauty than exuberance. Soil-type combinations from these various vineyards within the valley produce a spectrum of flavour. Since we planted our first Sauvignon Blanc vineyards back in 1997 we familiarized with the clear, mineral and bright flavours in the wine grown from the white quartz and sandstone soils higher up the vineyard slopes. These fine flavours were well complimented with Sauvignon originating from clay-based soils further down. Clay in contrast produces wines that may initially seem quite indistinct on the nose, slowly producing aromatics of tropical fruits, and it is the luxurious texture in the mouth that is its greatest asset. A component of oaked Semillon in the blend broadens this texture, combining a creamy sensation with the dryness and length of natural acidity.