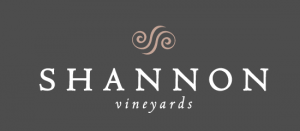 At Shannon Vineyards, our focus on viticulture principles reflects our commitment to winemaking as an expression of terroir. Making fine wines is our ongoing aspiration, and to that end we have assembled a talented team who share our passion. Our grapes come from exceptional mountain hillside vineyards above the banks of the Peninsula Dam in the Elgin Valley. These unique vineyard sites, combined with the highly experienced viticultural team of Kevin Watt and James Downes, and a winemaking philosophy of minimal intervention followed by the winemakers Gordon Johnson and Nadia Cilliers, produce wines with distinctive personalities. Each wine has a sense of place. They are seductive and memorable for their complexity, structure and elegance.
The Elgin Valley has long been regarded as the apple and pear centre of South Africa, and now has South Africa's most highly regarded winemakers establishing vineyards in the area, testament to its obvious winemaking potential. James and Stuart are passionate about maximising the potential of the Elgin Valley and South Africa through the wines of Shannon Vineyards. James is responsible for the vineyard management and respects Gordon and Nadia's winemaking, whilst Stuart focuses on the marketing.
Wines on offer:

The focus of this wine is based on a vineyard component arising from low yielding Table Mountain Sandstone soils. Using neutral yeasts, Shannon Sauvignon Blanc expresses very distinctive and concentrated primary fruit aromas of asparagus, citrus, and some capsicum in a minerally and flinty style. The clay/shale soils however, provide the Sauvignon with flavours on the riper side of the fruit spectrum and with more structure for a broader palate.