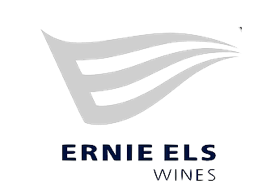 As a leading South African ambassador and one of the most recognisable faces in the world of sport, Ernie Els has long demonstrated a passion for excellence. His focus, discipline and commitment have led to extraordinary golf success, and these same qualities are evident in Ernie Els Wines. Through his many travels around the globe Ernie has been exposed to, and appreciated, some of the world's greatest wines and in 1999 decided to pursue this passion for fine wine with the creation of Ernie Els Wines. Ernie befittingly chose Stellenbosch, the noble heart of South African wine to base his operations. We invite you to share his vision, and with that, welcome to Ernie Els Wines!
Wines on offer:
Ernie Els Big Easy Rose
Ernie Els Big Easy White 
Ernie Els Big Easy Red 
Ernie Els Sauvignon Blanc 
Ernie Els Merlot 
Ernie Els Cabernet Sauvignon 
Ernie Els Propierters Blend 
Ernie Els Signature (1.5l)

Perfect summer sipping wine that's vibrant and fruity made of  a juicy blend of Shiraz & Viognier with plenty of crushed red berry flavours and a soft dry finish.

The Big Easy Chenin Blanc is punchy and concentrated in the dry 2018 vintage. Ripe kumquat, summer melon, straw and hints of spice on the nose lead to a deep, fruity palate. It is crisp and fresh, but offers a soft and creamy mouthfeel. The fruit is ripe and easy-going, and the palate is dry and savoury, suggesting excellent versality with food.

A delicious mouthful of dark fruit flavours combining the intensity and structure of Cabernet Sauvignon with wilder, spicier Shiraz character.

Ernie Els Cabernet Sauvignon
Succulent juicy dark berry fruit, dark chocolate, cinnamon spice and ripe plums fill the glass supported by a medium to full-bodied structure that is textured but approachable and tremendously easy drinking.

All the hallmarks of a classic Merlot with ripe plums and earthy notes supported by a core of minerality and fleshed out with ripe strawberry, forest underfloor, hint of chocolate, and a deepening of dark black berry laced with a hint caramel and oak spice. The savoury palate is coated in sweet attractive oak with distinct salty edge. Medium bodied, fresh yet serious with good line of acidity and clean to end

Ernie Els Cabernet Sauvignon
Red berry fruits billow from the glass with classic cigar notes over elegant crushed dried herbs, black cherry and ripe plums with red cherry freshness. The entry is inviting, fresh with a vibrant youthful energy of bouncy red fruit and an earthy undertow. As the wine evolves in the glass there is an attractive tension between red and black fruit with a hint of liquorice over a linear focused and dry finish.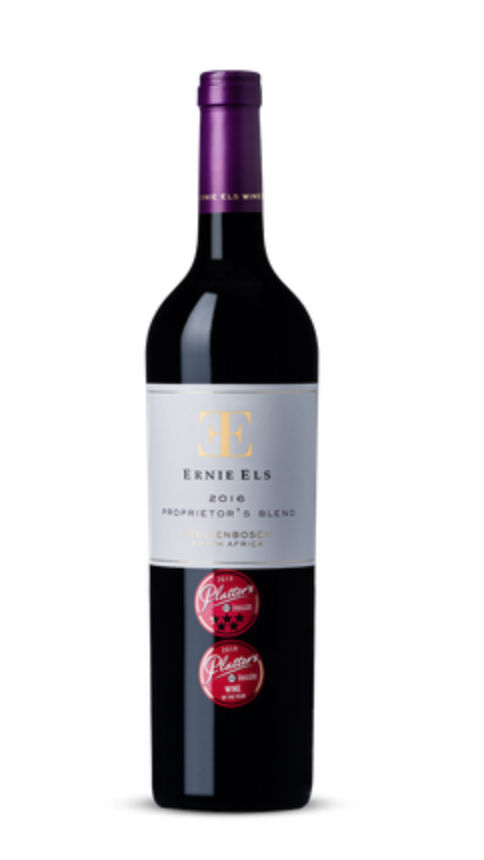 Ernie Els Propierters Blend
Challenging conditions led to a reduced wine grape crop for South African producers in 2016, but grapes were healthy and the concentrated flavours promise good wines. The weather was very warm, especially from the end of October towards the end of January, which restricted the growth and constituted lower bunch masses and smaller berries. However, the dry conditions led to the vineyards and grapes being healthy overall, and although the harvest period started and ended slightly earlier, the wines from the 2016 appear to be quite good, with good structure and flavours.

Ernie Els Signature (1.5l)
The flagship Bordeaux-styled blend, Ernie Els Signature is predominantly Cabernet Sauvignon with Merlot, Petit Verdot, Malbec and a dash of Cabernet Franc revealing complex layers of dark brooding blackcurrants, candied orange, cardamom, clove and dark olives embellished by integrated spicy oak and smooth ripe tannins.