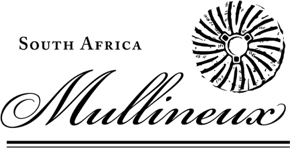 Mullineux is a highly focused family winery based near the village of Riebeek Kasteel, in the Swartland region of South Africa. We produce a select range of hand-crafted wines from the granite and shale-based soils of the area.
We use grape varieties we believe are best suited to the Swartland to produce a flagship range called Mullineux and a second label called Kloof Street. The Mullineux range consists of a Chenin blend, a Syrah and a Chenin dessert wine which are the best wines we can produce. The Kloof Street wines are made with the same attention to detail but are a more accessible style.
In exceptional vintages we also produce an ultra-premium range of terroir-specific wines based on Chenin and Syrah. These wines are made in small quantities from parcels of vines that give the best expression of the terroir.
Wines on offer:
Mullineux Kloof Street Chenin 
Mullineux Kloof Street Rouge 
Mullineux White
Mullineux Swartland Syrah 
Mullineux Straw Wine

Mullineux Kloof Street Chenin
We take a more artful approach with this blend, aspiring to create a wine with more beauty than exuberance. Soil-type combinations from these various vineyards within the valley produce a spectrum of flavour. Since we planted our first Sauvignon Blanc vineyards back in 1997 we familiarized with the clear, mineral and bright flavours in the wine grown from the white quartz and sandstone soils higher up the vineyard slopes. These fine flavours were well complimented with Sauvignon originating from clay-based soils further down. Clay in contrast produces wines that may initially seem quite indistinct on the nose, slowly producing aromatics of tropical fruits, and it is the luxurious texture in the mouth that is its greatest asset. A component of oaked Semillon in the blend broadens this texture, combining a creamy sensation with the dryness and length of natural acidity.

Mullineux Kloof Street Rouge 
Grapes for the Kloof Street red come from eight sustainably farmed vineyard parcels in different parts of the Swartland, aged 12 40 years: Two parcels of Syrah and one parcel of Cinsault in the stony Shale and Schist based soils of Kasteelberg; and one parcel of dry land, bushvine Syrah, one Carignan, one Grenache and a single parcel of gnarly old dry farmed Tinta Barocca bush vine, all in the decomposed Granite of the Paardeberg, and one parcel of Mourvèdre grown on the rolling, iron rich soils west of Malmesbury.

The Swartland is blessed with an abundance of old vine Chenin blanc and Mullineux use this as the backbone of their white blend. Several small parcels of Mediterranean varieties from various parts of the Swartland are added for complexity, balance and aromatic lift.

Mullineux Swartland Syrah
The aim with Syrah is to give true and complete expression to the Shale & Schist and Granite terroirs in which the vines grow. Approximately half the grapes are whole-bunch fermented and all fermentation is with indigenous yeasts. The wine is aged for 11 months in French oak, 15% new. The wine is bottled unfiltered and unfined.

The secret to this Straw Wine is harvesting Chenin blanc grapes at normal ripeness levels to capture a healthy acidity. The grapes are dried outside in the shade until they are half raisined, concentrating flavours, acidity and sugar into a super intense, but balanced treat. Fermentation is in old French barrels with indigenous yeasts and can last up to a year. The wine is bottled unfiltered and unfined.