The Jordan philosophy is simple: Success begins in the vineyards
Exceptional wines are made possible by careful management of the farm's extensive natural assets through innovative canopy management and selecting varieties and clones specifically suited to the various soils and slopes.
Unique by nature's design, the Jordan slopes face North, South, East, and West, with vineyards lying at differing altitudes from 160 to 410 m above sea level. The vineyards with their close proximity to both the Indian and Atlantic Oceans benefit from coastal fog and cool breezes. A mild Mediterranean climate with a maritime influence minimises the risk of frost damage.
The soils at Jordan have evolved from 600-million-year old Cape Granite, and range from deep, well-drained clay-loam to gravelly and sandy duplex soils situated on clay.
The Jordan philosophy combines the vineyard's natural assets with innovative management, creating a profound expression of terroir.
Wines on offer:
Jordan Chameleon Sauvignon Blanc/Chardonnay 
Jordan Chameleon Rose 
Jordan Chameleon Cab/Merlot 
Jordan Chameleon Chenin 
Jordan Unoaked Chardonnay 
Jordan "Cold Fact" Sauvignon Blanc 
Jordan Riesling 
Jordan Barrel Fermented Chardonnay 
Jordan Nine Yards Chardonnay 
Jordan Merlot 
Jordan Syrah 
Jordan Cabernet Sauvignon 
Jordan Cobblers Hill 
Jordan Mellifera NLH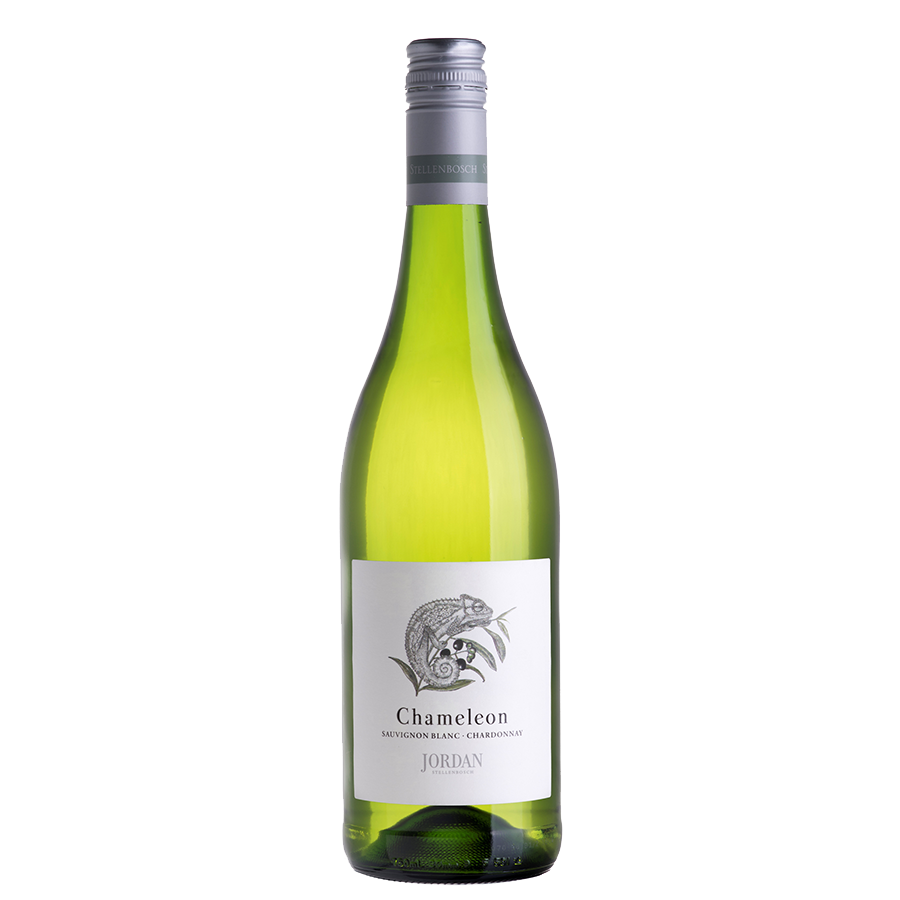 Jordan Chameleon Sauvignon Blanc/Chardonnay 
Showcasing the broad fruit spectrum found in the Winelands, initial forward Cape green fig flavours follow through to a layered palate of ruby grapefruit and winter melon glacé.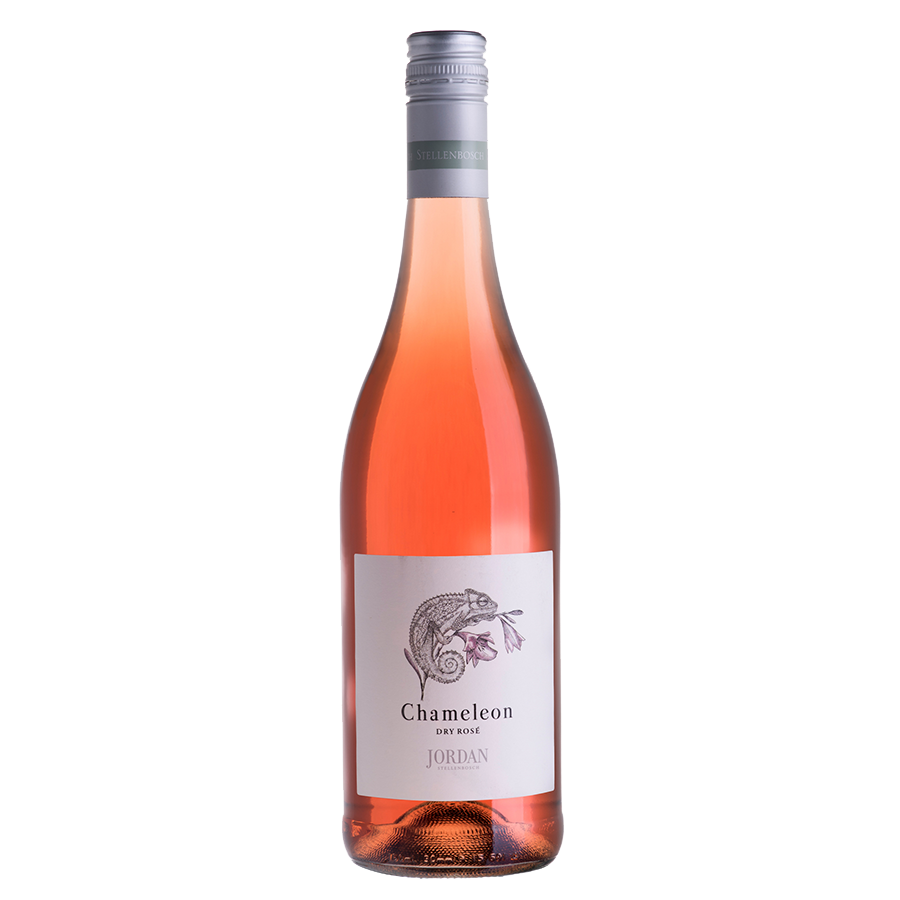 A dry classic French "blanc de noir" style made from a free-run juice blend of shiraz and merlot. Extended pre-fermentation skin contact gives the wine its brilliant cherry pink hue. Harvested earlier to retain fresher acids and treated very reductively in the cellar, this helps to capture the primary fruit flavours of strawberry coulis & dried cranberries with delicate spiciness. Excellent with flash-fried prawns and red-chili vinaigrette.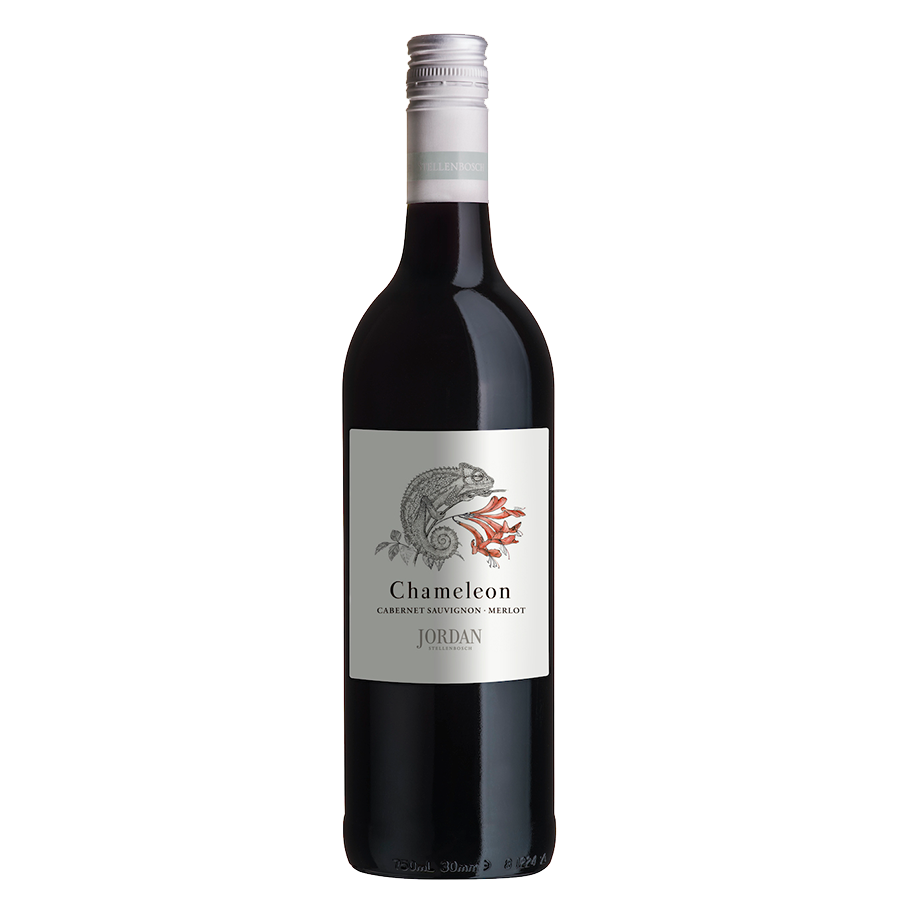 Jordan Chameleon Cab/Merlot 
Often coined the "Baby Cobblers Hill" for its reminiscence to the estate's flagship red blend. Plush textured merlot fills the framework provided by the cabernet, leading to approachable flavours of sun-ripened plum & dark-skinned spring berries with a top-note of herbal dried mint.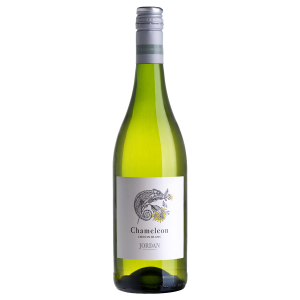 A fresh and fruity Chenin Blanc, harvested from our oldest block of Chenin Blanc, on the estate. Rich tropical pear flavours, hints of quince and green pineapple, and a zesty citrus finish.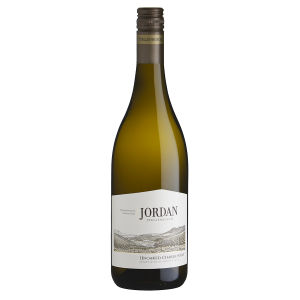 Jordan Unoaked Chardonnay
Inspired by the styles of Chablis where Chardonnay is allowed to express its inherent character. A totally unique unoaked offering that is defined partly by extended lees contact that develops mouthfeel and nuance in the wine. Aromas of freshly grated lemon zest and citrus orchard that finishes with flavours of apricot puree and lime sorbet.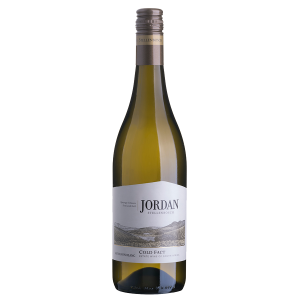 Jordan "Cold Fact" Sauvignon Blanc 
Our unoaked offering exudes aromatics of blackcurrant leaf & ripe Cape fig balanced by a complex fruit structure and sweet Provençale herbs on the finish.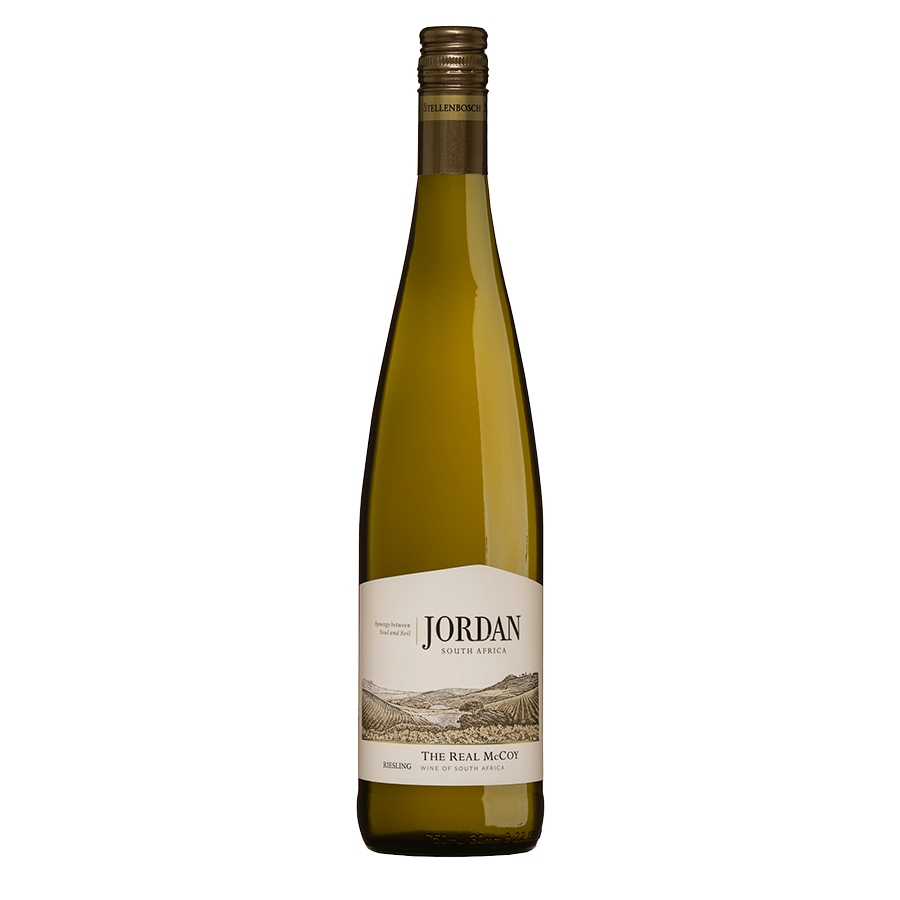 The German clone grapes were vinified and once the perfect balance between sugar and acidity was reached, the fermentation was stopped to retain a hint of natural fruit sugars. Intense flavours of lime through to white peach and Granny Smith apple. A superb accompaniment to the lighter spectrum of Asian cuisine.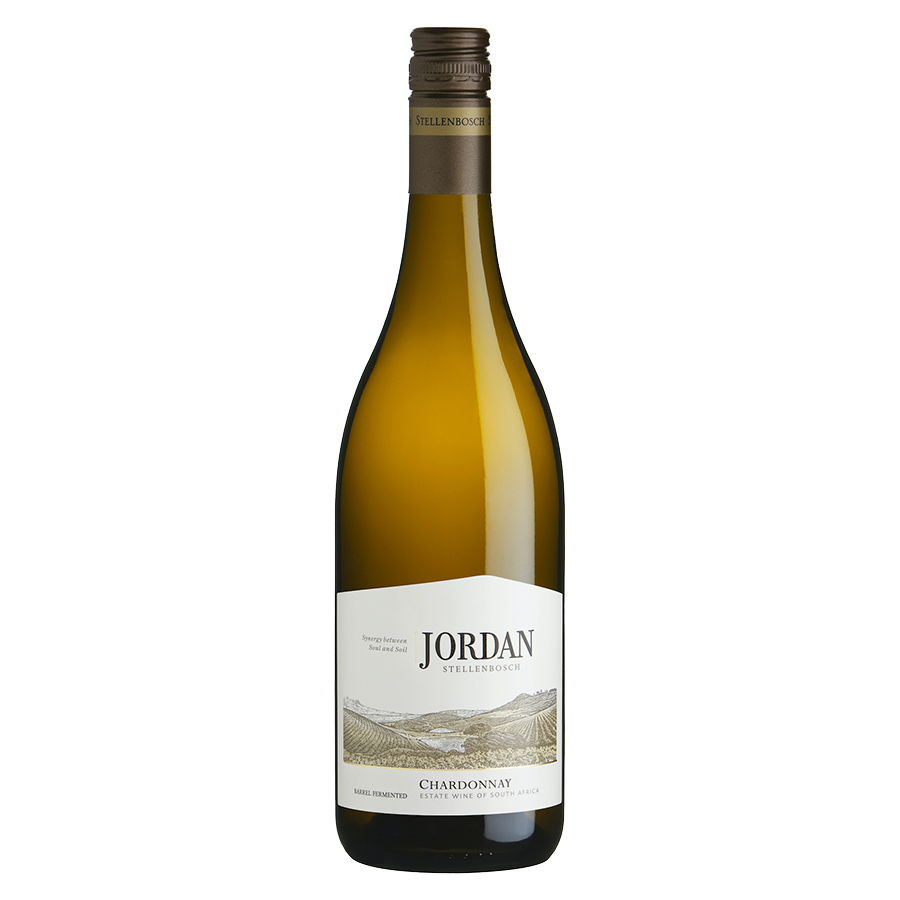 Jordan Barrel Fermented Chardonnay 
A variety of chardonnay clones planted on different slopes, harvested at different ripening levels and all of it fermented and matured in French oak barrels. These practices help to achieve natural balance and allow for different textural components which we then blend to achieve finesse and complexity. Bold and graceful with fragrances of lemon biscuit and overripe oranges.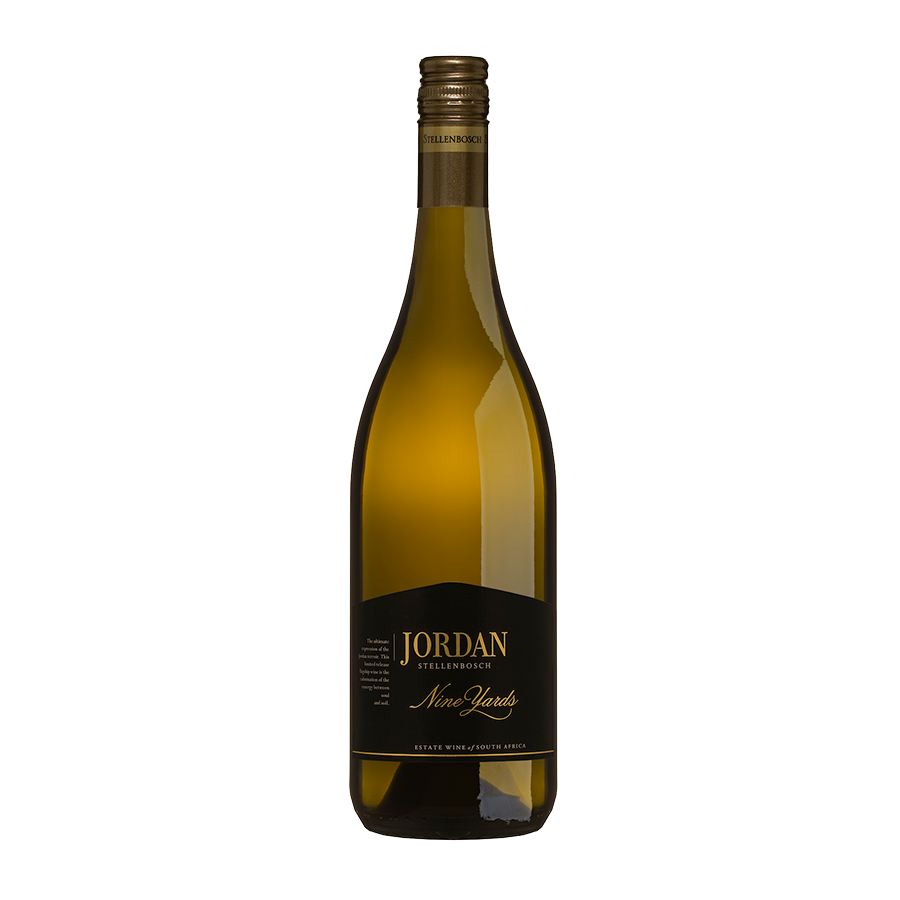 Jordan Nine Yards Chardonnay 
The Ultimate Expression of Jordan Terroir. The Nine Yards Chardonnay is made is in a reserve style, from barrel selection from our best vineyard site. Stylistically different to our Jordan Chardonnay, with this wine we went "The whole nine yards"!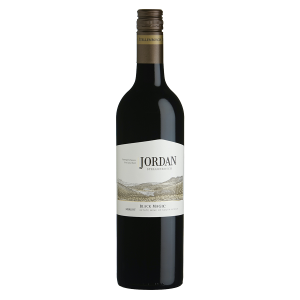 Jordan "Black Magic" Merlot 
Part whole-berry fermentation and softer pump-overs extract aromas of red plums and dark bitter chocolate. French oak maturation seasons the wine to accentuate the seductive flavours and generous velvety tannins.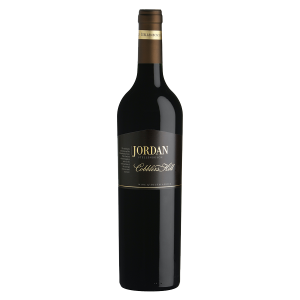 72% Cabernet Sauvignon, 28% Merlot
The Ultimate Expression of Jordan Terroir. A limited-release wine, honouring the Jordan family heritage as master cobblers.  The palate is richly layered and intriguing with a variety of opulent flavours which include Sichuan pepper and blackcurrants. The 24-month barrel aging adds viscosity and a spicy finish.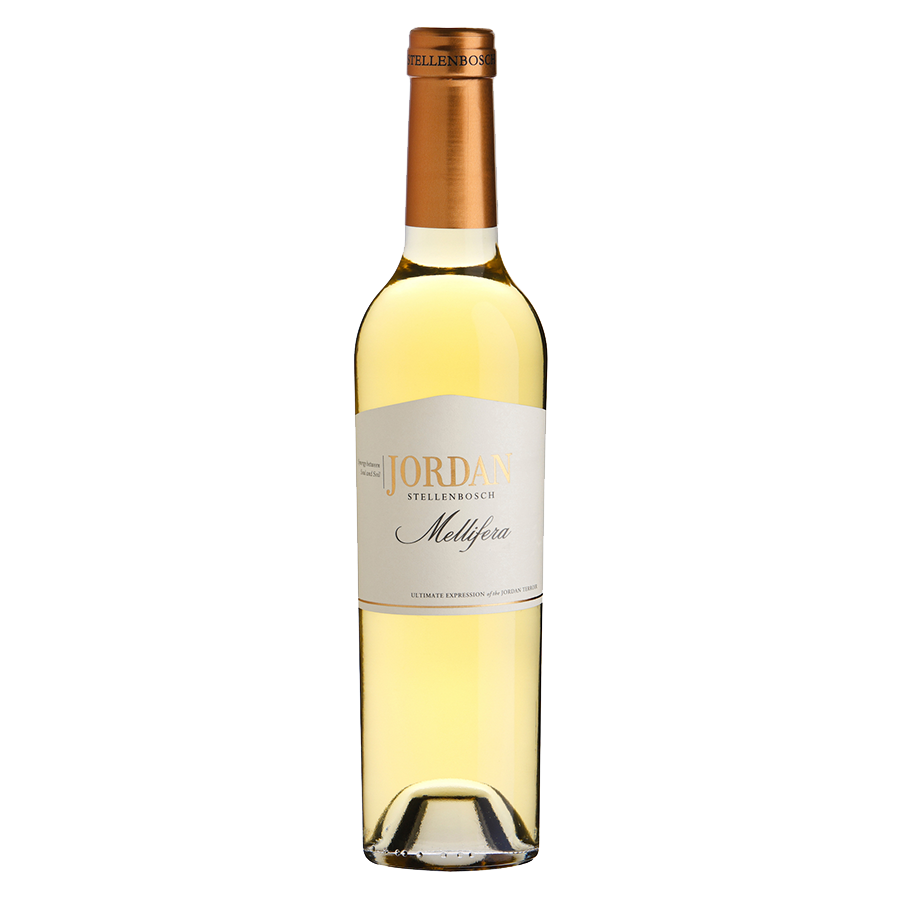 100% Riesling
Named after the Cape Honey Bee, Apis Mellifera Capensis, and inspired by the owners' son's unfortunate experience with them during the sweet wine's first press cycle.
The Mellifera is only made in years when botrytis, or a small amount thereof, is found on the grapes.  Delicate and floral with a ripe apricot and spring blossom bouquet and the well-balanced acidity adds elegance to the long, rich finish.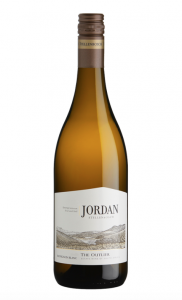 Jordan Outlier Sauvignon Blanc 
Barrel-fermented dimension adds additional depth and complexity whilst retaining the linear qualities associated with grapes planted on south-east facing aspects. A dense portrayal of sun-kissed tropical fruits, a true 'outlier'.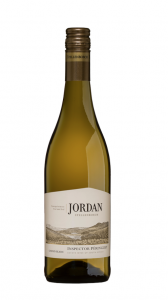 Jordan Inspector Péringuey Chenin Blanc
French oak adds style and class to this magical grape. A contemporary and deliciously mouth-filling experience of white pear, quince and green pineapple interlaced with a spicy complexity.