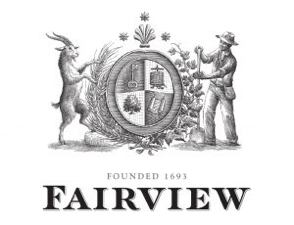 Since the first bottling under the Fairview label in 1974, this classic collection of single variety bottling is continually growing, while always striving to ensure we reflect our traditional strengths and leave room to explore current fascinations. By maintaining traditional reds at the core of our range such as Shiraz and Pinotage, we have naturally evolved to include a growing white wine selection of farm favourites such as Chenin Blanc and Viognier. Offering excellent value and well-balanced drinkability, our Fairview range consistently over delivers on quality.
Wines on offer:
Fairview Quartz Rose

Fairview Quartz Rose 1.5L

Fairview Verdelho

Fairview Sauvignon Blanc

Fairview Chenin Blanc

Fairview Weisser Riesling

Fairview Chardonnay

Fairview Viognier

Fairview La Beryl Black

Fairview Shiraz

Fairview Cabernet Sauvignon

Fairview Mouvredre

Fairview Merlot

Fairview Piekenierskloof Grenache

Fairview Caldera

Fairview (RS) Pegleg Carignan

Fairview (RS) Primo Pinotage

Fairview Eenzaamheid

Fairview (RS) Beacon Shiraz

Fairview (RS) Jakkalsfontein Shiraz

Fairview Cyril Back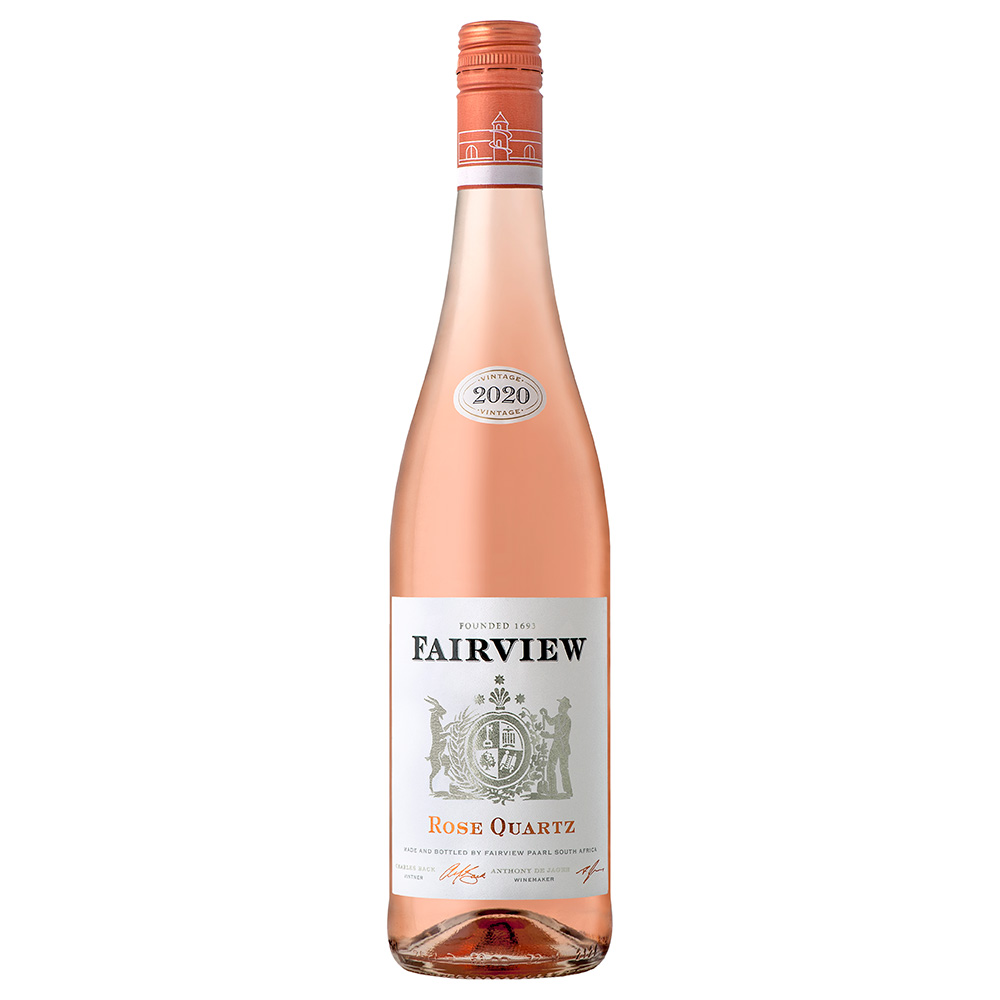 Our winemakers challenged themselves to elevate the status of this often underappreciated style of wine, by creating something truly crafted. Our rose petal pink Rose Quartz is a more serious style of rosé, made combining Carignan, Grenache and Cinsault. An absolute must try.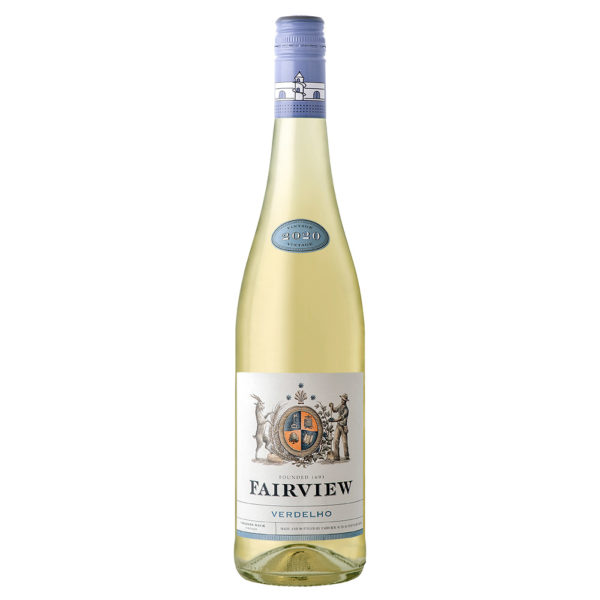 A great wine for long summer lunches, especially with the lower alcohol content. A fantastic alternative to Sauvignon Blanc – Anthony de Jager-
Pale straw in colour with aromas of citrus, green melon, apple and hints of floral notes. A zesty, limey palate with a refreshing fizz, length acidity and lingering salinity.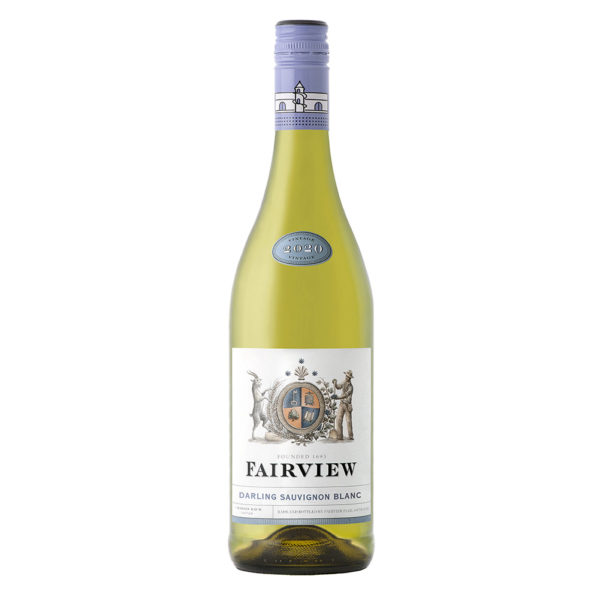 Textured, complex, yet as refreshing as the cool Atlantic winds that blow across this Darling-based vineyard. Winemaker Anthony de Jager attributes this Sauvignon Blanc's  fresh minerality to the red oakleaf soils and maritime climate in which the vines are grown. But terroir isn't the only talking point: this classic example of Sauvignon Blanc meets all expectations, being intensely aromatic with granadilla and pineapple aromas on the nose combined with a mouth-watering zestiness that lingers on the finish. A perfect apéritif, but also delicious with seafood dishes or Fairview's goat cheeses.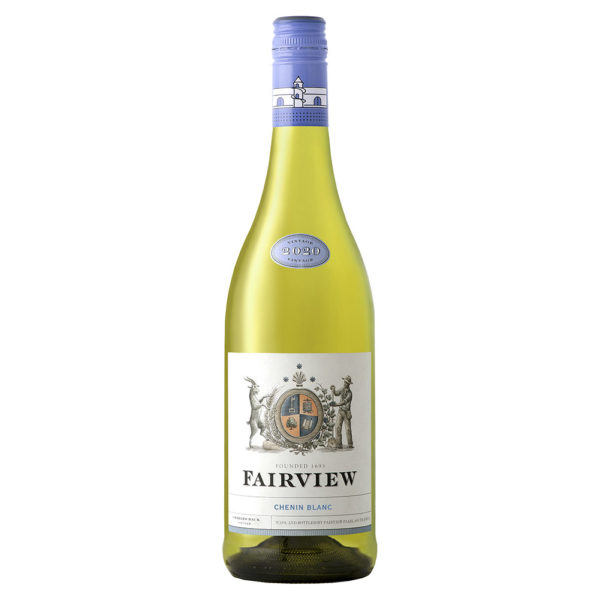 The grapes for this wine are a blend from a bush vine vineyard situated Darling. And trellised vineyards in Paarl. The Darling vineyard is approximately 300m above sea level on the west-facing hills outside Darling and was planted on Richter 99 rootstock in 2001 and is dryland farmed. The soil in this vineyard is decomposed granite, which differentiates it from the surrounding vineyards (which are composed mainly of clayheavy oakleaf soils). The Paarl vineyards have all been planted in decomposed granite soils and are irrigated. Both sites deliver expressive fruit from this variety.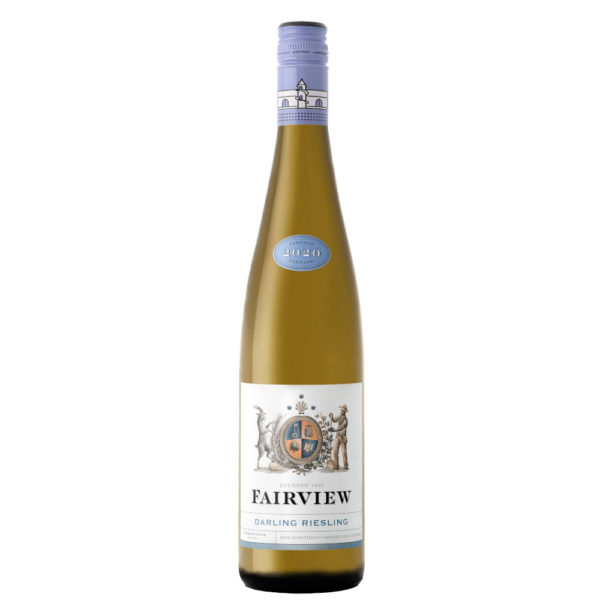 Fairview Weisser Riesling
Floral, white peach and golden delicious apples on the nose. Sweet tropical fruits, grape and citrus flavours balanced with crisp acidity. Drink young or allow to develop in the bottle for a couple of years.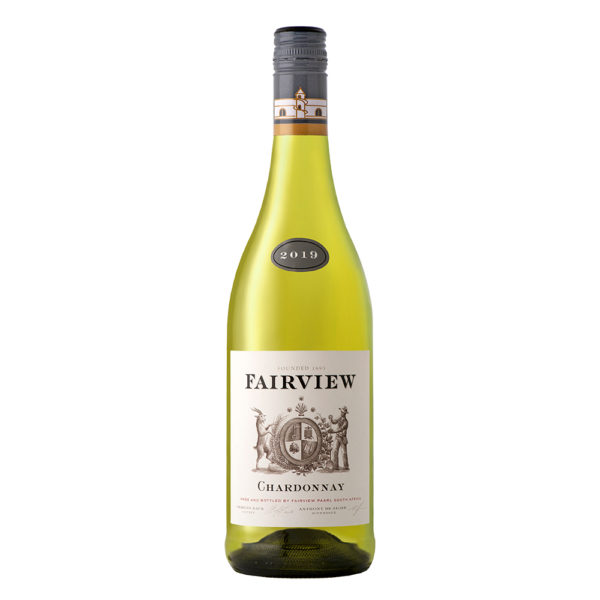 Our 2019 has the makings of a classic, restrained Chardonnay. Pale gold in colour and with delicate oak and citrus, beeswax and stone fruit aromas, the palate abounds with soft spice, fresh fruit and minerality. The wine shows layers of salinity, creamy texture and zesty acidity which give it great length and complexity. This wine will benefit from a couple of years in the bottle.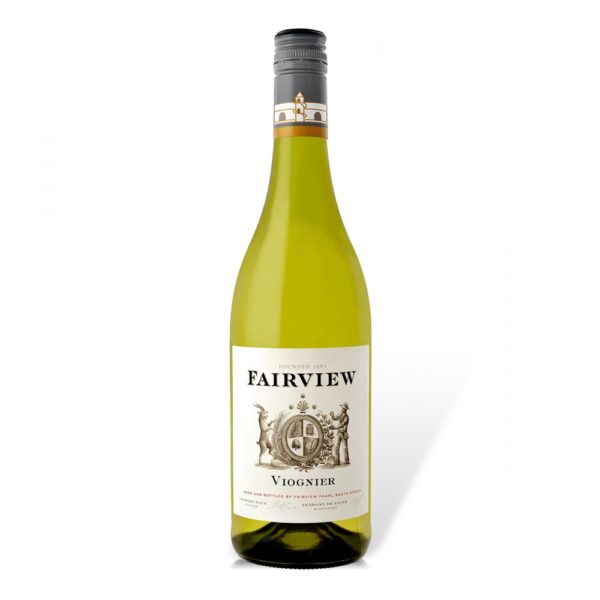 One of the (many) gifts that Charles Back has brought to Cape wine was, and still is, Fairview Viognier. Planting the mother block of this French grape in 1994, Charles and team have nurtured this variety to bring you a gorgeously aromatic and refined wine. A must try!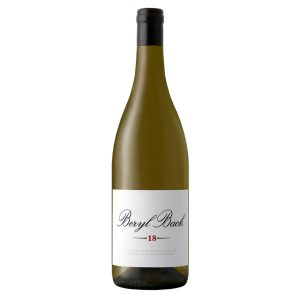 Our brand new Flagship White Wine honoring Charles's mother, Beryl Back,  is available for the very first time. A blend of Viognier, Chenin Blanc and Grenache Blanc hailing from the steep, granite rich slopes of Paarl Mountain, the Beryl Back perfectly encapsulates its namesake's style, creativity and strength of character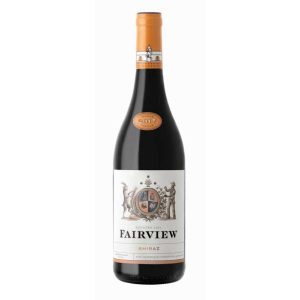 Intense garnet red in the glass. Notes of blackcurrant, savoury spice and rosemary on the nose. The palate is medium-bodied with fruity flavours of spiced plums complemented by a velvety , luscious mouthfeel. The wine finishes with well structured, elegant tannins.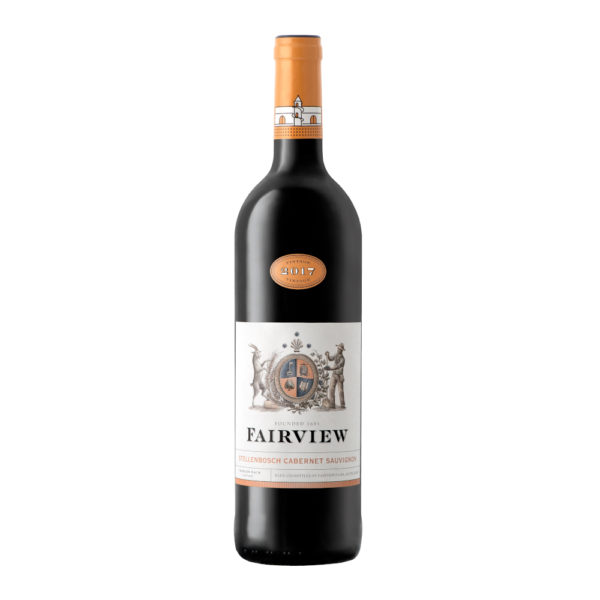 Fairview Cabernet Sauvignon
Overwhelming popular and well-loved for its full bodied plum and cassis flavours, our Cabernet Sauvignon delivers the lot: integrated, not too obtrusive tannins, and real depth, delicacy and length.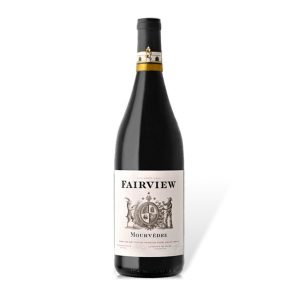 If you love Cabernet Sauvignon then you should sit up and listen to Mourvèdre. This full-bodied and rustic wine that originated in Spain is very well suited to the warm slopes of Paarl, producing vanilla and dark cherry aromas and a savoury, well integrated palate.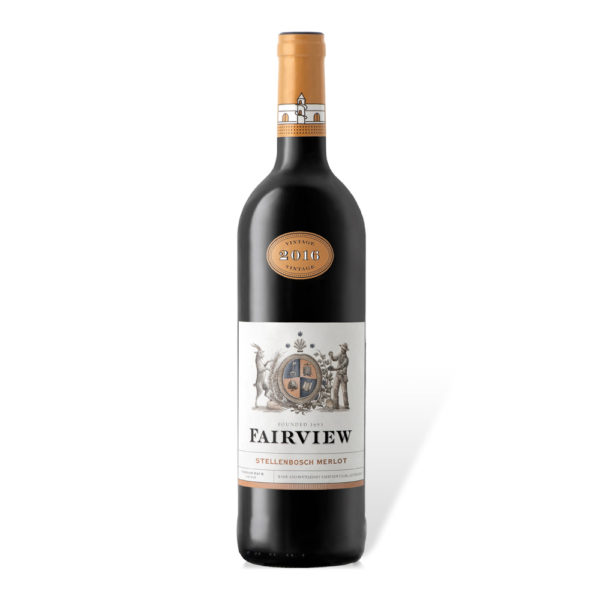 Merlot is one of the world's most popular grape varieties. Our grapes are grown in our Stellenbosch vineyards, where the cool Atlantic breeze and koffieklip soils, create a plush and plumy Merlot, finely oaked for a spicy edge.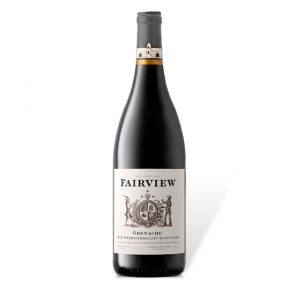 Fairview Piekenierskloof Grenache
We've carefully cultivated a home for old Grenache bush vines along the Piekenierskloof mountains where, with extreme weather conditions and poor soils, the high lying vineyards undeservedly reward us with a profound style of wine. Having provided the backbone to some of our finest blends, we are proud to bring this single variety to the fore. If you're new to reds, this is a foolproof place to start, offering a lighter style wine with plenty of red fruit and soft tannins.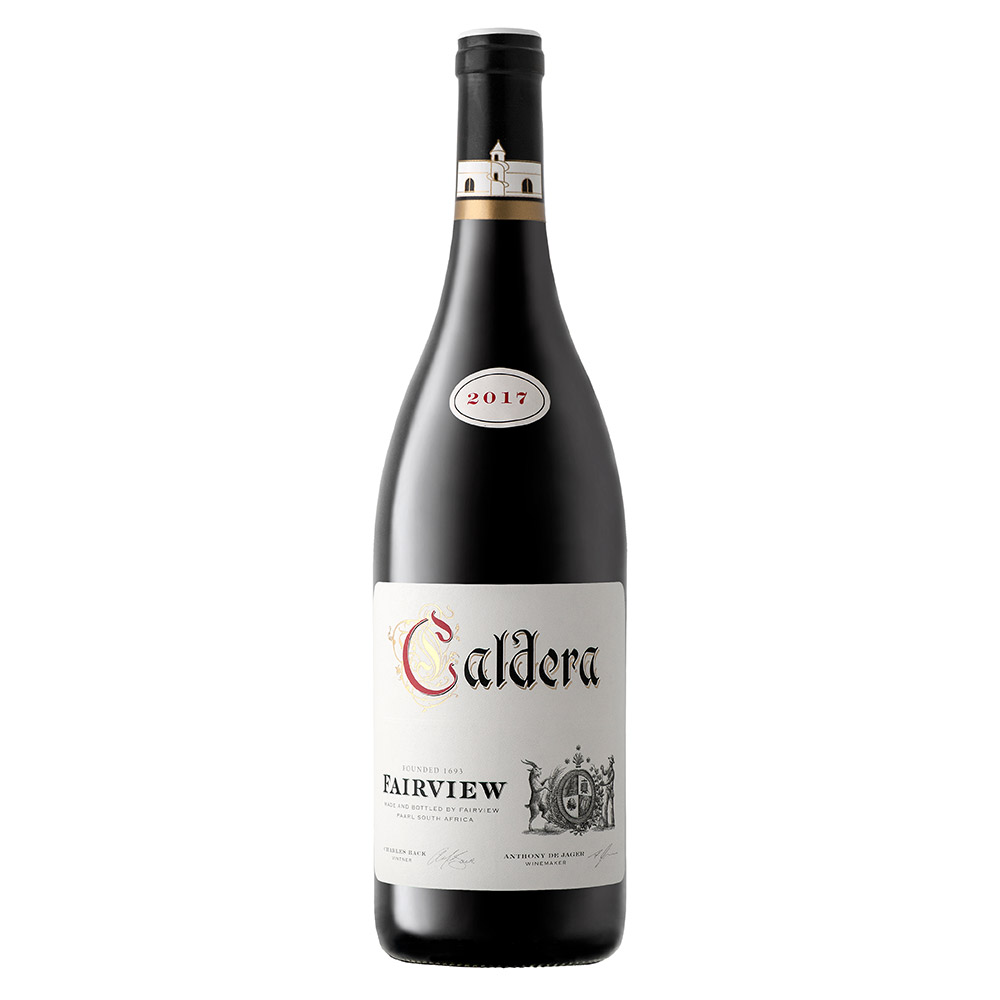 A 'calderata' is a traditional Catalan earthenware pot used for cooking. A classic Southern Rhone style blend (Grenache, Shiraz, Mourvèdre), Caldera reflects this Mediterranean flavour.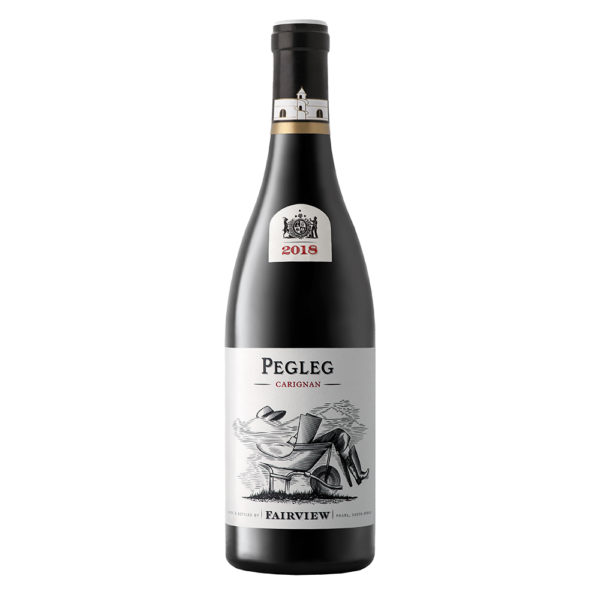 Fairview (RS) Pegleg Carignan
Cobus Basson was a beloved young farm owner who lost his leg when a tractor overturned in the Carignan vineyard. Being a man of great spirit, he affectionately became known as 'Houtbeen' (Pegleg). This is our homage to him and the oldest Carignan vineyard in South Africa. Ideal for the drinkers on the hunt for a wine with enormous character and depth of flavour.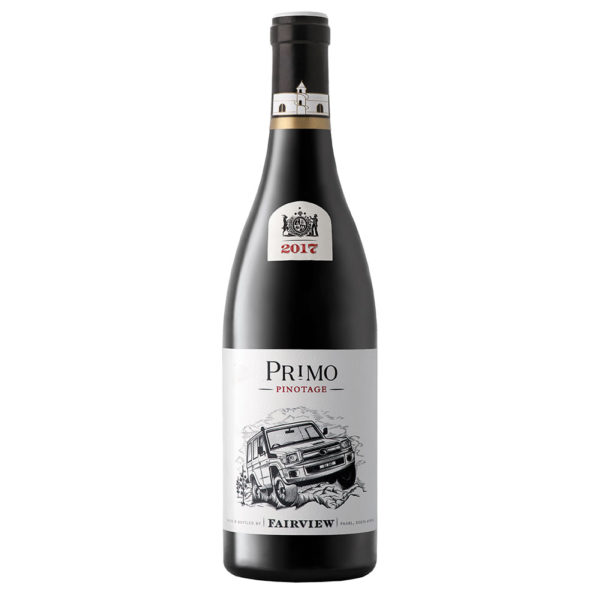 Fairview (RS) Primo Pinotage
Known for championing this proudly indigenous grape, Fairview tells the story of Pinotage by proving the great heights that the variety can reach through Primo. Our accolade-winning Primo is brimming with ripe, dark fruits on the nose, elegant tannins and a lengthy, cigar box finish.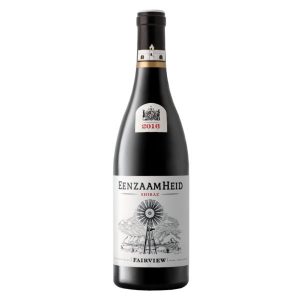 In 1699, a certain Mr. Dippenauw was granted an enormous farm by his employer, the Dutch East India Company. It is uncertain whether this was a reward for his industry or whether the bosses cast him into the wilderness because he'd married dangerously (a sister of Adam Tas, diarist of the early colonial Cape and political rebel imprisoned by Governer Willem Adriaan van der Stel). What is known is that the newlywed couple was so overwhelmed by the farm's isolation from Cape Town that they named it "Eenzaamheid", a Dutch word meaning solitude. Today Eenzaamheid is owned by Christo Briers-Louw, whose family has owned the land since 1775. Christo is a dedicated farmer with an intimate knowledge of the soils of Paarl. The gravelly, decomposed shale soils on the farm allow Shiraz to ripen without irrigation, producing wines of great expression and concentration.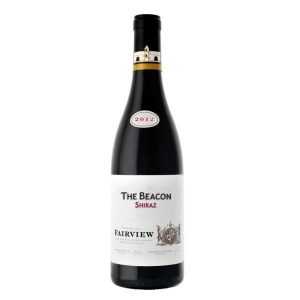 Fairview (RS) Beacon Shiraz
"The 2012 vintage was characterized by a cold wet winter, mild spring and a warm hot summer without any significant heat wave conditions. This is crucial for this extreme bush vine site as the grapes are exposed, which could lead to unwanted sun burn. Strict hand sorting ensures a wine that is rich, layered and complex, without any unwanted overripe character."- Anthony de Jager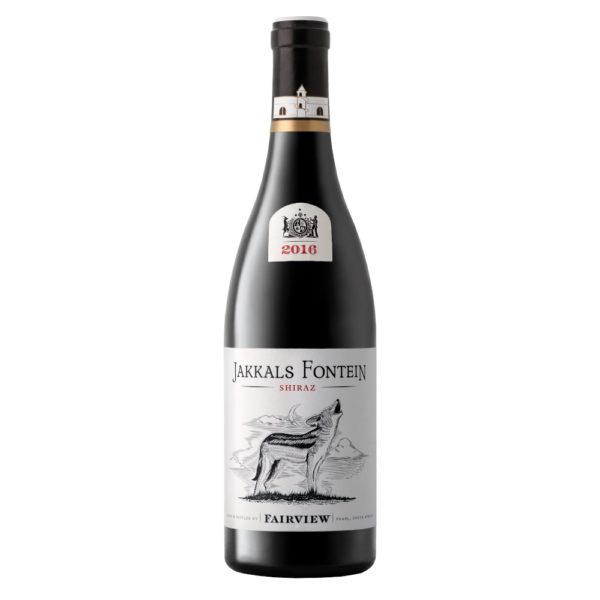 Fairview (RS) Jakkalsfontein Shiraz
The 2016 vintage was picked in the normal picking window which is at the beginning of the second week of February. The 2015 winter was the first of the very dry spell we are still experiencing. We received just over 300mm of rain which is half of our long term average annual rainfall forecast. The growing season was also warm and dry, which resulted in a small, healthy crop with small berries and bunches and loads of concentration in the wine. The wine is dark and brooding with firm tannins and structure and will certainly age well.- Anthony de Jager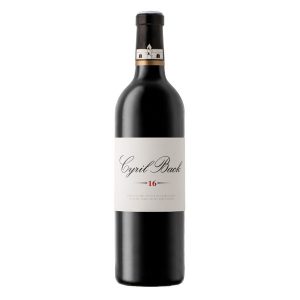 Cyril Back, named after Charles's beloved father, is Fairview's flagship wine. Much like Cyril, this wine is smart, bold and knows no boundaries, with the central goal to bring together our best vineyard sites and cutting edge winemaking to produce an outstanding red wine that is crafted to age for decades.