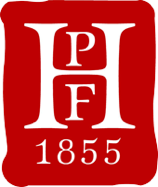 Nestled between the mountains some 50 kms from Cape Agulhas and a mere 25 kms across Walker Bay on a clear day – from Hermanus' Old Harbour – the highest peak you'll see across the bay is our farm… Constituting the heart of Sondagskloof – a cool climate area – where the average temperature is two degrees Celcius cooler than the rest of the Walker Bay district. Courtesy of the naturally challenging topography, our vineyards reap the welcoming benefits of those cool Atlantic Ocean breezes that ultimately deliver an elegant range of European style wines for your enjoyment. The expression of altitude and exposure to the prevailing South Easterly winds initiates the distinctive microclimate bestowing upon Sondagskloof's Sense of Place.
Wines on offer:
Hermanuspietersfontien Bloos Rose

Hermanuspietersfontien Posmeester

Hermanuspietersfontien Kleinboet

Hermanuspietersfontien Skoonma

Hermanuspietersfontein Swartskop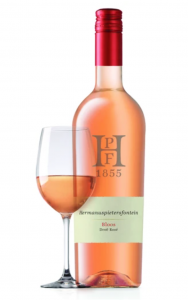 Playfully dubbed 'the shy girl with long legs' – with no reason to be shy.
The only South African Premium Rosé comprising all five Bordeaux varietals,
she shows an abundance of fresh fruit, finesse and layered complexity.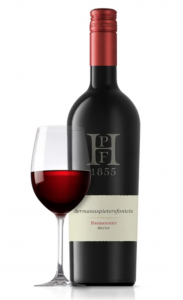 The postmaster of the 1800's played an important role in the history of the Hermanuspietersfontein brand. An elegant Merlot offering fresh fruit and generous drinkability. Accessible, confirming his reputation as an everyday favourite. Wine of Origin Western Cape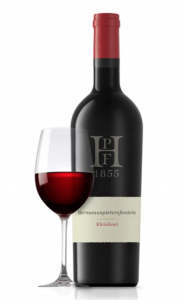 The boisterous younger brother of the five varietal Bordeaux-blend styled Arnoldus has dark fruit and fynbos spice in his genes. His intense palate and bold structure does not disappoint. Small name for a grown-up wine with Wine of Origin Sondagskloof written all over him.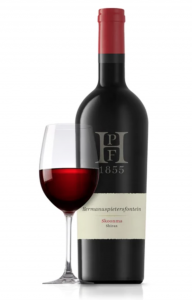 A Shiraz showing sweet spice and black olive. Elegant structure and persistent finish. Unabashedly alive, perfectly pronouncing 'Shiraz' in Wine of Origin Sondagskloof vernacular.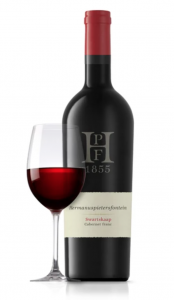 100% Cabernet franc and the only single block wine in our portfolio.
Recognised as one of South Africa's best in what is considered a challenging
cultivar. European in style, offering nuances of black olive, generous fruit
and fynbos spice.