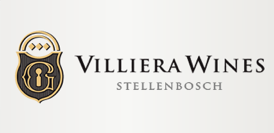 The Villiera cellar is functional and spacious. As wine production has increased, the cellar has expanded to accommodate this. The first foundations were laid in the early 1940s and since the Grier family purchased Villiera in 1983, additions to the cellar have almost been an annual event. Today the cellar can handle 2 800 tons of grapes producing red, white and sparkling wines. The equipment utilised allows maximisation of quality potential. At Villiera, we also believe that consumers should witness the production process in order to enhance their enjoyment of wine. Therefore, a self guided tour, providing a bird's eye view of activities, was established in 1996.
Wines on offer:
Villiera Traditional But
Villiera Traditional Brut (1.5l Magnum)
Villiera Traditional Brut Rose
Villiera Brut Natural
Villiera Monro Brut
Villiera Sauvignon Blanc 
Villiera Bush Vines Sauvignon Blanc 
Villiera Down to Earth Red 
Villiera Merlot 
Villiera Cabernet Sauvignon 
Villiera Monro Red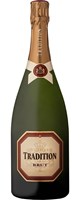 This "Méthode Cap Classique" (bottle fermented sparkling wine) is a blend of red and white grapes displaying the full, balanced yeasty complexity synonymous with a wine made in this style. The wine retains its fresh racy zestiness that is a result of crisp acidity and delicate fruit.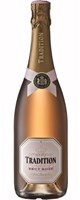 Villiera Traditional Brut Rose
Joyful, rich pink colour, vivacious cascading bubbles and the full rich flavour of Pinot Noir combined with the elegance of Chardonnay and the uniqueness of Pinotage providing the colour. This is the Tradition Rosé – rich in flavour with a long finish.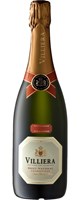 A rich, creamy yeasty aroma with a full, ripe toasty flavour on the palate finishing dry with a savoury aftertaste. Maturation will occur at a quicker rate and should be consumed within 3 years of disgorgement.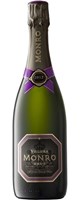 Rich, creamy, yeasty nose, with a refreshing flavour on the middle palate developing finesse and complexity on the aftertaste.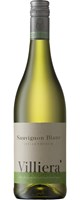 In keeping with the trend towards fruit driven wines this Sauvignon Blanc displays intense varietal character including passion fruit and a hint of green pepper. The inclusion of some wine from our old Bushvine vineyard provides greater freshness and vibrancy.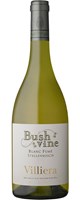 Villiera Bush Vines Sauvignon Blanc 
This approach resulted in a more structured wine that required longer bottle maturation before release. The green pepper, fig and slightly smoky character was nicely complemented by some oak spice. This wine should keep for up to 5 years and the new style typifies the terroir it grows in.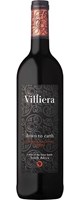 Villiera Down to Earth Red 
An explosion of spice and dark berry flavours with the tannin caressing the palate. The extra dimension of integrated oak was all that was needed to complete the picture of a modern wine that illustrates the art of blending.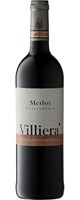 The colour of the wine is brilliant red. The aroma shows hints of wood spice and mint with attractive red berry fruit. On the palate the wine is rich and full with juicy soft tannins ensuring drinkability.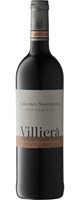 Villiera Cabernet Sauvignon
The 2016 vintage shows classic dark berry fruit with a hint of dark chocolate and violets on the nose. On the palate it is well balanced with rich, soft tannins.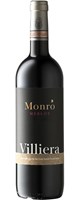 Intensely aromatic with forthcoming berry fruit and hints of chocolate, spice and vanilla. It is well balanced with velvety texture but with enough grip to ensure good length. The complexity will ensure that Monro Merlot should keep for up to 10 years.