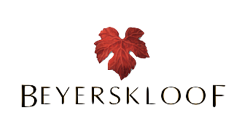 The Beyerskloof philosophy is to give a truthful expression of the God-given talents we received and doing everything in our ability to offer a memorable, world-class wine experience to all, in order to be the South African winery of choice.
This philosophy shines through the commitment of winemaker Beyers Truter to produce world-class quality wines. A commitment that has earned Beyerskloof international acclaim, such as the Pichon Longueville Comtesse de Lalande Trophy for the Best Blended Red Wine in the world at the International Wine & Spirit Competition held annually in London.
Our constant desire to be innovative, forward-thinking and ultimately ahead of the pack is driven by a yearning to please the everyday consumer.
Wines on offer:
Beyerskloof Pinotage 
Beyerskloof Pinotage  (1.5l Magnum)
Beyerskloof Cab Merlot 
Beyerskloof Synergy
Beyerskloof Pinotage Reserve 
Beyerskloof Field Blend 
Beyerskloof Diesel Pinotage
Beyerskloof Cape Vintage Port

Beyerskloof is the true champion of South Africa's signature grape variety and number one favourite Pinotage loved for its consistently easy drinking style and character.

A classic Bordeaux-style blend, well crafted and smooth, seamlessly integrated for everyday enjoyment.

Beyerskloof Synergy represents the affinity of the four red grape varieties Pinotage, Cabernet Sauvignon, Shiraz and Merlot grown at Beyerskloof as well as the different slopes, soils and micro-climates where they originate.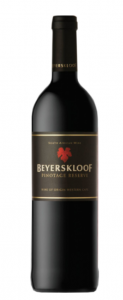 Beyerskloof Pinotage Reserve
Beyerskloof Pinotage Reserve demonstrates the quality potential of the Pinotage grape and Beyerskloof's prowess in understanding South Africa's heritage variety.

The Beyerskloof Field Blend is a full bodied Bordeaux Blend, strong in character and elegant in structure. The best grapes were selected, grown next to our cellar on the Koelenhof foot-hills of Stellenbosch. Year after year the Field Blend is known for its rich texture and full flavour.

Beyerskloof Diesel Pinotage
Beyerskloof Diesel Pinotage a tribute to Beyers Truter's beloved Great Dane, Diesel, who features on the label. This remarkable Pinotage is a local hero drawing inspiration from their close relationship being lithe and supple with authentic varietal expression faithful to its origins, guided by the hand of the winemaker.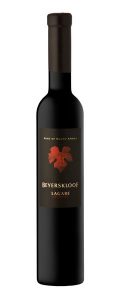 Beyerskloof Cape Vintage Port
Beyerskloof Lagare Cape Vintage demonstrates a unique facet to the versatility of Pinotage in a this ruby Port-styled wine.