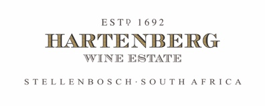 HOME OF THE WORLD'S BEST SHIRAZ
On the slopes of Bottelary Hills bordering Stellenbosch, is a family estate where nature provides the perfect backdrop to grow, produce and share award-winning wines.
Summer at Hartenberg brings picnics on the lawns followed by buoyant games of boule. Winter invites you to intimate fireside lunches and sumptuous reds, smoky charcuterie and olives, and sensorial cellar tours. Our Wetland Conservation Area, alongside the vineyards, makes for a beautiful setting for walks and shared family fun.
We are passionate about preserving our natural wealth as evidenced by our sustainable farming practices and conservation programmes. We are proud members of Biodiversity and Wine (BWI) and Integrated Production of Wine (IPW), and the estate is home to plentiful wildlife and over 120 species of birds – inspiring us to combine the best of nature with fine wine.
Wines on offer:
Hartenberg Chardonnay 
Hartenberg Riesling 
Hartenberg – The Eleanor 
Hartenberg Cabernet Sauvignon Shiraz 
Hartenberg Doorkeeper Shiraz 
Hartenberg Cabernet Sauvignon 
Hartenberg Merlot 
Hartenberg Shiraz 
Hartenberg – The Mackenzie 
Hartenberg The Stork 
Hartenberg – Gravel Hill  

White pear, tropical fruits, vanilla and roasted almonds on the bouquet, marries flawlessly to a rich, melded palate.The subtle, integrated oak aromas contribute to a long, creamy finish, underpinned by a rapier-like fresh acidity.

The bouquet displays beautiful elements of chalky, flint and minerally notes.The wine is juicy on palate entry and then a fine acidity arrives. Despite being bone dry,the wine finishes with an appealing sweet/sour character,begging a second taste.

Citrus with lanolin, hay and tropical fruits on the bouquet. Also very subtle  toasty, brioche notes. The palate is plush on entry, rich and melded yet shows a fine acidity that provides a perfect balance to the wine.

Hartenberg Cabernet Sauvignon Shiraz 
The most sold wine in the Hartenberg portfolio, now celebrating 26 vintages. Vibrant red in colour. An alluring blend of wild herbs and spices on the nose with hints of freshly picked dark fruits and berries on the palate, ending in a savoury finish. 

Hartenberg Doorkeeper Shiraz
Dark red/black in colour. Perfumed notes of black cherry and pepper on the nose, with a hint of violets. Beautifully elegant on palate entry, juicy, succulent mid-palate; ending with lingering red and black fruits and fine dry tannins.

Hartenberg Cabernet Sauvignon 
Pale straw in colour with tints of green. Aromas of fresh gooseberry, ripe fig, asparagus & crushed nettles. The palate has an opulent feel on entry, offset by a steely linearity & flavoursome, clean structure. 

Red fruit, dried plum and cranberries on the nose with hints of mint and dried herbs. Elegant palate with silky tannins and an elegant long finish

Peppery spices, cassis and fruit cake combines well with Karoo shrub notes and perfumed violet notes on the nose. The palate shows rich, red fruit, soft melded tannins and a savoury, succulent finish.

Hartenberg – The Mackenzie
Cedary oak, classic cigar box and wood spice aromatics on the bouquet. The palate reveals dark fruits, plums, choc and cassis. Succulent, plush yet elegant mouth-feel with find dry, lingering tannins.

Voluptuous aromas of ripe dark and red fruit combine with spicy notes on the bouquet. The palate shows an abundance of berry flavours, smooth, silky tannins and a bold finish.

This wine is certainly about a sense of place.The Gravel Hill terroir consistently provides a Shiraz that is unique in character, quality and expression.