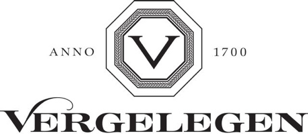 Vergelegen has received numerous local and international accolades for the quality of its wines. When Anglo American acquired the property in 1987, the wine-making and viticulture team took an entire year exploring the Estate, digging more than 3 000 holes to analyse soil profiles and moving weather stations around before agreeing on an optimum terrain on which to establish its vineyards.
Since the production of its first wine in 1992, Vergelgen Estate and its wines have earned more than 200 awards, including winning the coveted Chateau Pichon Longueville Trophy twice for the Best Bordeaux Blend at the International Wine & Spirits Competition.
Wines on offer:
Vergelegen Sauvignon Blanc 
Vergelegen Chardonnay 
Vergelegen Semillion
Vergelegen Cabernet Merlot 
Vergelegen Premium Shiraz 
Vergelegen DNA 
Vergelegen Reserve Merlot 
Vergelegen Reserve Cabernet Sauvignon 
Vergelegen Reserve Shiraz 
Vergelegen Estate Red 
Vergelegen Anno "V" 

Vergelegen Sauvignon Blanc
The grapes were hand-picked and de-stemmed but not crushed. The de-stemmed grapes were cooled to 8°C and pumped into the Bucher Inertys Press, which uses inert gas – nitrogen – rather than normal air and ensures that the must/grape juice is protected against oxidation and flavour loss. The clean juice was fermented at 12-14°C for 16 days, followed by 7 months on the lees.  Released February 2020.

Grapes were whole-bunch pressed with no skin contact. The juice, with some clarification, was racked into 35% new French oak barrels (Francois Frère, Dargaud & Jaegle) and 50% second-fill and third-fill barrels for alcoholic fermentation. The spontaneous onset of fermentation was allowed for and after 7 days the barrels were inoculated with a pure culture yeast strain. Fermentation took approximately 15 days to complete – once the sugar was fermented, all 43 barrels were topped up. Only one-third of the barrels were allowed to complete malolactic fermentation to retain optimum acidity/freshness.  The young wine was left on the gross lees for 10 months with regular battonage, then stabilised and bottled on 19 January 2018.

The 2017 Semillon came from the young Niel-Suid block, planted in 2007.  The reason for the change was the devastating fire that destroyed 70% of the old Semillons. The grapes were picked on 13 and 20 February 2017.  No crushing or de-stemming, but the grapes were rather whole bunch pressed for best quality juice.  Fermentation took place in 225 litre French oak barrels.  The wine was matured in barrel for eight months with regular lees stirrings.  Bottled 13 November 2017.

Vergelegen Cabernet Merlot
At Vergelegen all grapes are handpicked followed by storage in a refrigerated container at -20°C for 48 hours. The cool grapes (8-10°C) are then carefully sorted on combinations of vibrating tables and slow moving conveyors, where between 1,5-3 tons are sorted per hour. The grapes are de-stemmed but not crushed and the grapes/must cold soaked for 7 days followed by a feral fermentation lasting 4 days, after which cultured yeast was added and fermented until dry.  The young red wine was then macerated on the skins for a further 6-7 weeks before going into barrel for 18 months (20% new) and finally bottled in early December 2014.  Released September 2019.

Vergelegen Premium Shiraz 
The grapes were selected from Vergelegen's Rooiland vineyards, Blocks 4,6,9 and 11, chosen for their unique and cool micro climate. These particular vineyards have carefully defined irrigation and canopy management practices to ensure a balanced crop size.

The grapes were all selected from Vergelegen's Kopland and Rooiland vineyards, planted on the north to north-westerly slopes. Row direction East to West. Grapes were hand-picked and de-stemmed but not crushed. The de-stemmed grapes were cooled to 8°C and 'cold soaked' for 168 hours. Fermentation took place at 26°C followed by a 44 day maceration on the skins. After malolactic fermentation in stainless steel tanks, the wine went into 100% new French oak barrels for 17 months.  Released:  December 2019.

Vergelegen Reserve Merlot 
Ripe plum colour with a ruby rim.  The nose shows ripe fruit flavours, black cherries, plum, spice and a touch of chocolate.  The ripeness of the fruit is balanced by fresh fruit acidity with soft wood and fruit tannins.  The aftertaste is long and lasting.
The 2015 Merlot Reserve is the second Merlot to be produced in co-operation with the Master from Pomerol, Michel Rolland.  The wine is drinking extremely well on release and will most definitely improve over the next decade and beyond, depending on storage conditions.  Serve decanted with your favourite red meat – I would recommend lamb cutlets or a fillet steak.

Vergelegen Reserve Cabernet Sauvignon 
The wine is complex, showing blackcurrants, spice, ripe plums and attractive wood aromas and flavours. It is full and rich with prominent tannns that bodes well for future ageing.

Vergelegen Reserve Shiraz 
Stunningly ripe and concentrated berry fruit including ripe black cherry fruit, hints of liquorice, violets and spice. The flavours on the palate are intense and long lasting with soft tannins leading to a clean finish. 

The grapes are always sourced from the Rondekop Vineyards.  Grown at 200-220 metres above sea level, these vineyards are extremely wind exposed and this leads to thick skinned berries that deliver very concentrated juice.

The vineyard used for the production of the V is Stone Pine IV. This vineyard consists of two adjacent units on the west to northwest facing inland slopes of Schaapenberg.  It is relatively sheltered from the prevailing breezes coming off False Bay and therefore enjoys a slightly warmer but still predominantly maritime climate. The two units are planted on Hutton and Glenrosa soils and are both well drained and slightly limiting on vigour, but still offer a good buffer capacity supporting the vines in adverse climatic conditions. This combination of soil, climate and site ensures full ripening of the fruit without excessively high sugar levels.