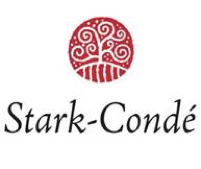 Stark-Condé Wines is located in the picturesque Jonkershoek Valley in Stellenbosch. It is a dramatic valley with steep changes in vineyard elevation from 150 to 600 metres, making for a range of sites with distinct characteristics. Our wines are hand-crafted in small volumes using traditional methods: hand sorting, open-top fermentations, hand punchdowns and manual basket pressing. All the Stark-Condé wines are bottled without fining and filtration. We make about 6000 cases. Winemaking by José Conde.
Wines on offer:
Stark Condé Post Card Sauvignon Blanc
Stark Condé Post Card Cabernet Sauvignon 
Stark Condé Stellenbosch Syrah
Stark Condé Stellenbosch Cabernet Sauvignon 
Stark Condé Three Pines Cabernet Sauvignon 
Stark Condé Three Pines Syrah
Stark Condé Field Blend 

Stark Condé round Mountain Sauvignon Blanc
The grapes were hand-picked and de-stemmed but not crushed. The de-stemmed grapes were cooled to 8°C and pumped into the Bucher Inertys Press, which uses inert gas – nitrogen – rather than normal air and ensures that the must/grape juice is protected against oxidation and flavour loss. The clean juice was fermented at 12-14°C for 16 days, followed by 7 months on the lees.  Released February 2020.

Stark Condé Post Card Cabernet Sauvignon
Grapes were whole-bunch pressed with no skin contact. The juice, with some clarification, was racked into 35% new French oak barrels (Francois Frère, Dargaud & Jaegle) and 50% second-fill and third-fill barrels for alcoholic fermentation. The spontaneous onset of fermentation was allowed for and after 7 days the barrels were inoculated with a pure culture yeast strain. Fermentation took approximately 15 days to complete – once the sugar was fermented, all 43 barrels were topped up. Only one-third of the barrels were allowed to complete malolactic fermentation to retain optimum acidity/freshness.  The young wine was left on the gross lees for 10 months with regular battonage, then stabilised and bottled on 19 January 2018.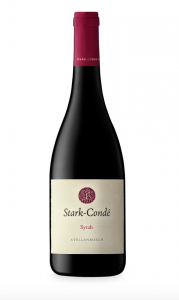 Stark Condé Stellenbosch Syrah
This Syrah is made primarily from a unique vineyard on the estate which is scattered with large river stones. The resulting old-world style Syrah is elegant and floral, and is a contrast to the bold ripe style of the warmer growing regions. A small amount of Viognier and Roussanne grapes are co-fermented to add aromatics and a finely textured tannin.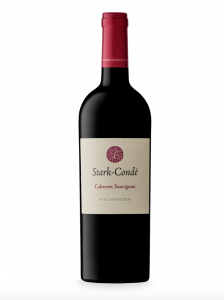 Stark Condé Stellenbosch Cabernet Sauvignon 
Cabernet Sauvignon is our signature varietal and this particular wine is the bedrock of our winery. This award-winning Cabernet is blended with traditional Bordeaux varietals grown on the farm. This wine displays a rich palate, a long finish, and fine tannins typical of a Jonkershoek Valley wine.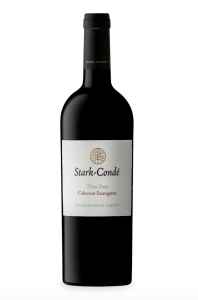 Stark Condé Three Pines Cabernet Sauvignon 
This single-vineyard iconic Cabernet is based on a high elevation vineyard site (350m). The finely textured decomposed granite soil, cooler temperatures, and ample winter rainfall creates perfect growing conditions for premium Cabernet. The wine is characterized by its silky tannin structure and unique floral notes. Since its maiden vintage in 2000, this has been one of South Africa's most consistently awarded Cabernets.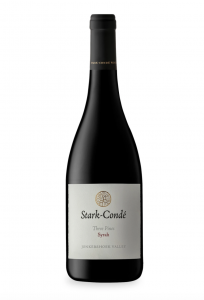 Stark Condé Three Pines Syrah 
Of all the wines that we produce on the estate, this single-vineyard Syrah is our smallest production. It is made from an older block of Syrah which measures just 22 rows of vines. One critic described the wine as "having the texture of crushed violets" and it exerts a fine balance between power and elegance.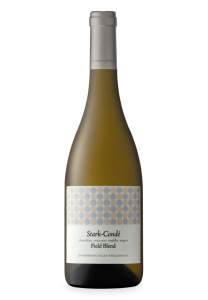 This aromatic white blend is made from a single vineyard block which consists of 4 different grape varietals. The grapes were planted with the specific intention of creating this unique blend. Roussanne and Viognier add richness and texture, while Chenin Blanc and Verdelho add bright fruit and acidity. The wine is delicately oaked, and handled as carefully and naturally as possible.