The Spice Route Winery's Swartland vineyards are located on Klein Amoskuil farm, a few kilometres South of Malmesbury on the Western foothills of the Paardeberg Mountain where deep iron-rich clay and decomposed granite meet old Malmesbury shale soils.
Wines on offer:
Spice Route Sauvignon Blanc 
Spice Route Chenin 
Spice Route Saffron Rose
Spice Route Mourvedre 
Spice Route Pinotage 
Spice Route Chakalaka 
Spice Route Malabar 
Spice Route Grenache
Spice Route  Obscura Red
Spice Route Obscura White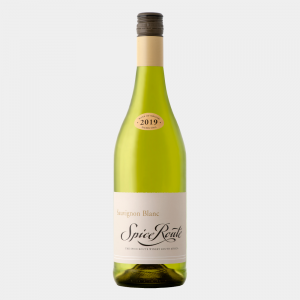 Spice Route Sauvignon Blanc
The 2019 vintage was characterised by cool growing conditions, which resulted in good flavour profile and higher levels of natural acidity in grapes. The overall quality of the wine is very consistent and wonderfully expressive of the variety. This is one of the greatest vintage in the last decade for our white wines". – Charl du Plessis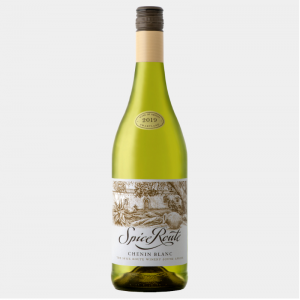 Bright, light yellow colour. Complex nose with tropical fruits and peach followed by flinty notes. The palate is rich and broad, reminiscent of the koffieklip soils, with well-balanced acidity from the first picking.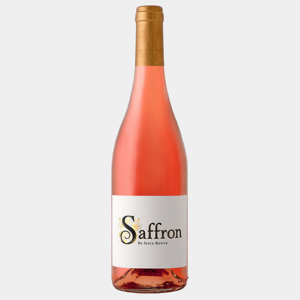 "We specifically decided on these two unique vineyards sites to create this serious rosé wine. The older Piekenierskloof Grenache adds complex and minerality on this wine and the cooler Darling grapes, contributes towards more freshness and more fruit flavours of the wine. Saffron Rose is made in a more complex style that will pair well with most dishes." – Charl du Plessis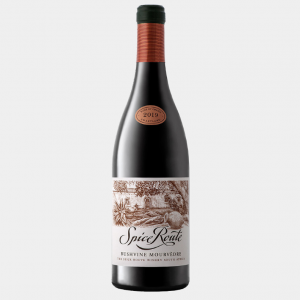 "Mourvèdre greatly benefits from maceration in open concrete fermenters, as there is ample time and opportunity to extract the maximum colour and flavour of the grapes. This makes an expressive and intense wine. – Enjoy!" – Charl du Plessis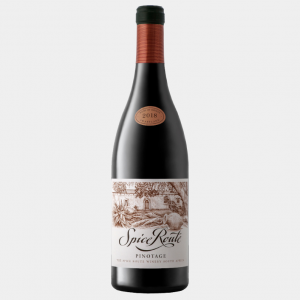 "Pinotage is truly at home in the Swartland and this vineyard proves this point year after year. Although it was a dry year we experienced relatively cool conditions that resulted in a Pinotage with soft tannins and an easy drinking palate!" Charl Du Plessis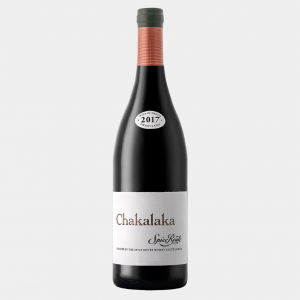 The 2017 Chakalaka consists of 6 grape varieties blended to produce a wine expressive of place. Each variety contributes in a different way to create this exciting wine. The grapes were in the perfect condition to produce top quality wine with good concentrated colours and flavour profile. – Enjoy!" – Charl du Plessis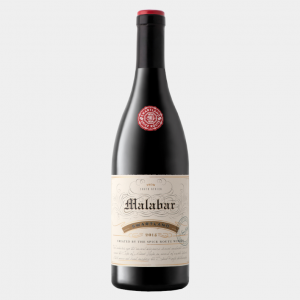 "With a very good winter rainfall of 577mm, we could carefully select each parcel of fruit to create a wine that truly reflects the excellence of the Swartland region. The wine has a well-integrated palate, opulent tannin structure and balanced mouth feel, giving it the potential to age another decade. Only 12 barrels were made though, so act quick. Due to the drought in 2016/2017 no Malabar was made. Enjoy!" – Charl du Plessis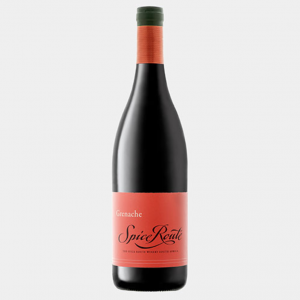 "This is the fifth vintage of Spice Route Grenache from Amoskuil farm. Grenache continues to be an exciting grape for our Swartland vineyards. With very dry and warm growing conditions for the 2016 vintage, we had to carefully monitor the vineyards to get the right balance between ripeness and picking time. This amazing grape offers striking purity of fruit and has great potential in the Swartland. Cheers!" – Charl du Plessis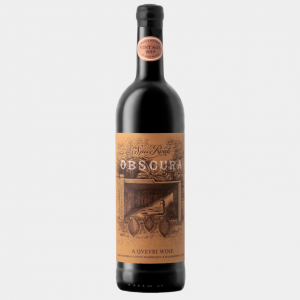 A translucent burgundy colour in the glass with spicy fuit-driven notes of wild berries, plum and peppery cured Focused, linear tannins on the palate with hints of spicy cured meats and fynbos.
Thereafter, the wines were separated from the skins without pressing, and the fractions allowed to clarify before blending and bottling, unfiltered and unfined.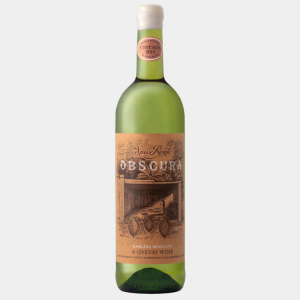 Spice Route Obscura white
A golden amber hue in the glass with notes of peach, spices and gooseberries. A rounded palate with linear tannins and hints of fresh peas."