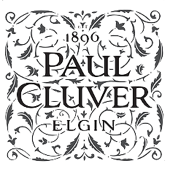 Paul Cluver Wines is situated in Elgin on the De Rust estate. De Rust has been in the family since 1896. Dr Cluver has long been a supporter of conservation projects, officially undertaking projects of his own on the estate from 1970. Dr Cluver was involved in the establishment and development of Groenlandberg Conservancy and was appointed founding Chairman of this body in 1998. Today the conservancy spans some 34 000 ha, and includes the Groenlandberg and Nature Reserve, after which it is named. Over and above the inclusion in the aforementioned conservancy, Paul Cluver Wines also forms part of the Kogelberg Biosphere Reserve area. The Kogelberg Biosphere Reserve was the first Biosphere Reserve to be declared in southern Africa and forms part of UNESCO's world-wide network of Biosphere Reserves.
The property has three types of vegetation: Elgin Shale Fynbos, Western Ruens Shale Renosterveld and Kogelberg Sandstone Fynbos, the first two of which are critically endangered. Paul Cluver Wines is a member of the Green Mountain Eco Route – specifically focused on developing tourism linked to biodiversity values – with the logo "blending wine and biodiversity". strongly linked to the biodiversity values of the area, and also promotes the Groenlandberg Conservancy. The Cluvers were instrumental in initiating this project too.
Wines on offer:
Paul Cluver Riesling 
Paul Cluver Chardonnay 
Paul Cluver Villages Pinot Noir 
Paul Cluver Pinot Noir
Paul Cluver Seven Flags Pinot Noir 

Paul Cluver NLH

Paul Cluver Sauvignon Blanc 

The colour is pale, with a beautiful green apple tint. The nose shows fresh green apple, apple blossom, beeswax and fynbos honey notes. The palate is crisp and clean – lemon sorbet-like. There is a great interplay between the naturally retained residual sugar and the acidity. Generally regarded as restrained, it displays typical Riesling 'nervousness'. The mineral core, which is linked to the shale rich soils in which the vines grow, astounds. It is the reason for the wine structure and the lingering after taste. Perfect hot weather wine – very refreshing.

The wine shows a light hay hue in colour and on the nose it reveals great aspects of citrus with some stone fruit and oak notes Tangerine fruit and citrus blossom fragrances are apparent, with hints of vanilla pod and almond flakes The palate is an exciting combination of crisp citrus fruit with great complexity, concentration The balanced, fresh acidity is natural, and adds focus to the wine.

Paul Cluver Village Pinot Noir 
Beautiful aromas of red fruits intermingle with roasted spices followed by a delicious, elegant silky palate of poached ripe plums resulting in medium bodied wine with soft edges. Crafted for drinking now, it has the structure and fruit to be enjoyed for two years and beyond.

This wine has a lovely luminosity – the colour is bright crimson. The nose has delicate earthy aromas combined with red and dark berry flavours. On the palate these characteristics follow through combining with interesting savoury notes and just a touch of oak on the finish.

Paul Cluver Seven Flags Pinot Noir 
Andries believes that the essence of a great Pinot noir is the purity of fruit and balanced acidity which gives structure to the wine. This wine has this essence, substantiated by its natural acidity. This is a very well-defined wine with amazing poise, the colour is bright red, alluring and luminous.

A very expressive nose, with dominating apricot and pineapple aromas. Soft cardamom pod fragrances and orange blossom are noticeable too. All these characteristics follow through onto the luscious, creamy palate which finishes clean.

Paul Cluver Sauvignon Blanc 
The ideal wine aperitif, but best enjoyed with food. Refreshing summer time wine, it pairs well with salads and lighter meats. Paired with richer seafood and cheese platters make it work through autumn and winter.