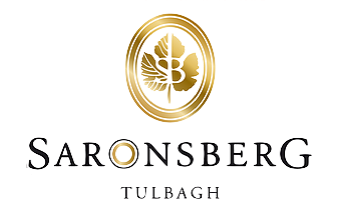 In the design of Saronberg's Cellar we considered a variety of production facilities and available techniques, looking to utilise existing technology in an innovative way. Hence, we incorporated the force-cooling of grapes, intensive hand-sorting and the use of gravity during the fermentation process.
Wines on offer:
Saronsberg Brut MCC
Saronsberg Provenance Shiraz 
Saronsberg Shiraz 
Saronsberg Full Circle 
Saronsberg Sauvignon Blanc 
Saronsberg Viognier

100% Chardonnay Methode Cap Classique aged on the lees for a minimum 24 months to achieve leesy richness with finesse and elegance.
Saronsberg Provenance Shiraz 
Saronsberg Estate consists of two portions each with distinctly different terroirs. The Provenance label has accessible softer expressions of Shiraz.

Shiraz is at the heart and soul of the vineyards at Saronsberg Estate. As the focus varietal, this is a stellar expression that captures the essence of the variety within the unique context of its origin.

Saronsberg's flagship Rhône-style blend is fully inclusive of the focus red varieties grown on the estate in perfect harmony and completeness of a Full Circle.

Saronsberg Sauvignon Blanc
The wine has a translucent colour with a green edge, showing prominent tropical, gooseberry and fruit-salad flavours, followed by hints of grass, a full-bodied mouthfeel and a refreshingly flinty aftertaste.

A white wine in the Saronsberg range that follows the Rhône-style theme of the estate. Seriously styled with 11 months oak maturation retaining a primary fruit core and freshness that has a special affinity with food.