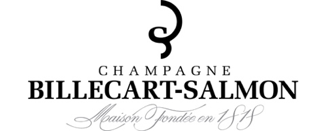 Billecart-Salmon Brut Réserve is a very popular non-vintage Champagne. Billecart is renowned for its purity of fruit and fine, elegant structure. A beautiful aperitif style. Once described as "like tiny diamonds exploding on the tongue."
Wines on offer:
Billecart-Salmon Brut
Billecart-Salmon Rose

The Brut Réserve is a light, fine and harmonious Champagne. Its blend is made with Pinot Noir, Chardonnay and Pinot Meunier from three different years, sourced from the best sites in the Champagne region.

The production secrets and the vinification method of this cuvée go back to the origins of the House of Billecart-Salmon and have been handed down for seven generations. The Brut Rosé is a blend of Chardonnay, Pinot Meunier and Pinot Noir vinified as red wine.