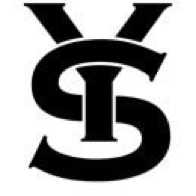 The winemaking is very simple, but often this is the most difficult and elusive path to follow. Knowing when not to interfere is what it is all about.
Fortunately we have brilliant vineyards from which we source our grapes. From the initial vintages of 2009 and 2010 which hailed from Herold (high above the town of George on the Outeniqua pass) to the 2011 vintage, Elgin origin 2011 Chardonnay and Pinot noir, we have been really fortunate to have found the right people on the ground, ensuring the most important ingredient is of the highest standard, and perhaps more importantly, unique in style!
A chef, a winemaker and an entrepreneur have happily collaborated to bring you these three exuberant wines. Same work ethos, same generation, parallel career paths working the hard yards.
Be it in grimy kitchens for psychopathic head chefs or gigantic cellars driving out rivers of wine for bellicose cellarmasters, Peter and Adam have been there and done that, and Marvelous is where they chose to invest their own time and energy. The Marvelous range of wines was borne of our desire to make multi-varietal blends crafted from carefully selected vineyards.
Wines on offer:
Yardstick Chardonnay 2013
Yardstick Pinot Noir 2012